Sex, human trafficking: Both brutal and high-tech
L.A. County is a top destination point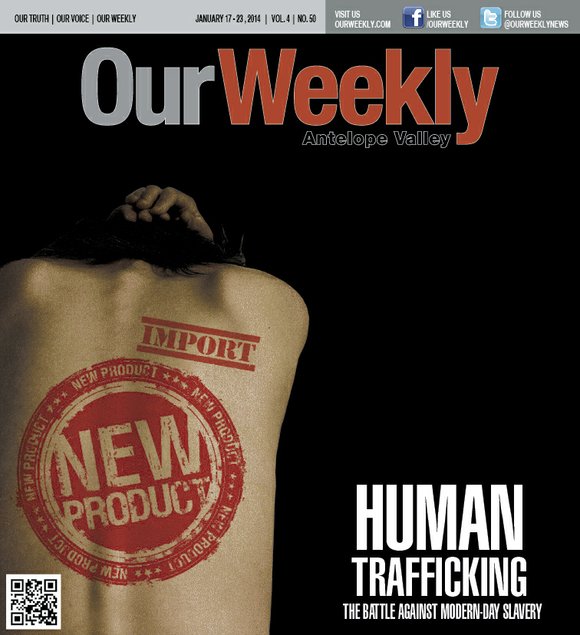 Los Angeles County is among the nation's three most infamous destinations for sex trafficking. With January serving as National Slavery and Human Trafficking Prevention Month, the scourge of underage persons forced to participate in the multi-billion-dollar sex trade has focused attention nationwide on how to spot, report and possibly save another child from a life of danger, health risks and, if not rescued, an early death.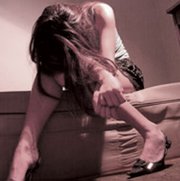 We witnessed the vile activity again this month in San Diego. Seventeen people were arrested there, as well as in Arizona and in New Jersey, charged for sex trafficking as part of a prostitution ring spanning 46 cities in 23 states. Human trafficking can range from the sex industry to domestic service and general labor in which immigrant persons from Mexico and Central America to China and Southeast Asia are smuggled here to toil endlessly to satiate and compensate the so-called pimp or "coyote."
Last August, a man and woman from Apple Valley—just up Interstate 15 from the Antelope Valley—were arrested on suspicion of kidnapping a 17-year-old girl, forcing her into prostitution. San Bernardino County sheriff's deputies said the girl had been transported across state lines from Nevada and told them that she had been taken to Los Angeles, Pamona and back to Hollywood to "turn tricks" for at least two weeks.
By mid-2012, California's nine regional human trafficking task forces had identified 1,277 victims, initiated 2,552 investigations and arrested 1,798 persons. These cases probably would not have gotten the attention of law enforcement if not for the landmark Proposition 35 legislation which in 2012 put a broad spotlight on human trafficking and minors working in the sex industry. Today, California task forces have provided training to more than 26,000 law enforcement personnel, prosecutors, victim service providers and other first responders to rescue defenseless persons from slavery.
In only a few years, officials with Immigration and Customs Enforcement Los Angeles say human trafficking off the Southern California coast has grown into an elaborate, highly lucrative and increasingly dangerous operation, as smugglers venture farther out to sea and farther north along the coast in search of safe places to deliver their cargo undetected.
Los Angeles County Supervisor Mike Antonovich proposed two years ago the aforementioned task forces charged with addressing the problem of sex trafficking of minors in the foster care system. Led by the Los Angeles County Department of Children and Family Services, as well as the Los Angeles County Sheriff's, Probation and Mental Health departments, these task forces have become a nationwide model in illuminating the tragedy, as well as the resultant punishment for organizers.
"Los Angeles County is considered a hub for child sex trafficking," Antonovich said at the time. "Given that most of these youth have a long history of abuse and neglect and are involved in the foster care system, it is critical that the county address this issue."
The San Diego case involved a street gang which recruited women and girls by promising the "good life" of fancy cars, parties and fineries. In reality, these women and girls were subjected to near inhuman treatment, including being marked—not with a tattoo—but with a branding iron reminiscent of any horrific story found in the annals of American slavery two centuries ago. "The kind of sex trafficking described in this indictment is nothing less than modern-day slavery," U.S. Attorney Laura Duffy told the Associate Press. "Unfortunately, more gangs are expanding from traditional pursuits like drug dealing to this lucrative business."