Critic bashes '12 Years a Slave'
Hollywood by Choice
Gail Choice | 1/17/2014, 10:56 a.m.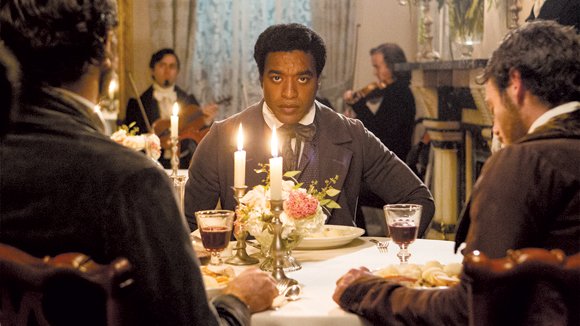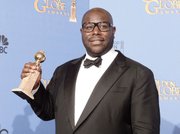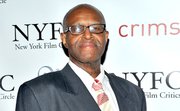 Congratulations to "12 Years a Slave" for winning Best Motion Picture in the Drama category beating "Captain Phillips," "Gravity," "Philomena" and "Rush."
Although nominated in a number of other categories that included Best Actor, Best Director, and Best Supporting Actor and Actress, the film walked away with the top honor.
By the time you read this article, the Oscar nominations will be announced. Hopefully "12 Years a Slave," "The Butler" and actors and actresses who starred in these films will get a nomination.
"12 Years a Slave" has been getting a great deal of acknowledgment, but a there are some sour notes.
According to the Hollywood Reporter, at the New York Film Critics Circle (NYFCC) Awards, "12 Years a Slave" director Steve McQueen—who is vying to become only the third Black man ever nominated for the Best Director Oscar and the first to win it—was accepting the prize in tears, following an eloquent and moving introduction by the legendary Harry Belafonte, when NYFCC member Armond White allegedly began heckling him from the back of the room. While nobody in the front of the room, including McQueen, heard what he was saying—and White has denied that he heckled McQueen at all—the ensuing storm of media coverage suggested that he said some extremely vulgar things.
The New York Film Critics Circle took the rare step Monday of expelling Armond White, the film critic for CityArts. White, who is by the way a Black man and joined the circle in 1987, has denied yelling anything at either McQueen or Harry Belafonte.
"The allegations are flat out untrue," White said in a phone interview Monday afternoon with The Hollywood Reporter. "There was no heckling from my table."
He also said that he suspected the expulsion was fueled by animosity from other critics. "I don't cozy up to the hype machine," he said. "I think other film critics are embarrassed by the way they cozy up. So they attack me."
White is one of those reviewers who simply doesn't mince words. One of his readers says he is the film critic 'you love to hate.' I pulled some excerpts from his review of "12 Years a Slave" and I have to admit he has a different take on the movie and Director Steve McQueen.
Armond White writes:
"12 Years a Slave" uses sadistic art to patronize history.
Brutality, violence and misery get confused with history in "12 Years a Slave," British director Steve McQueen's adaptation of the 1853 American slave narrative by Solomon Northup, who claims that in 1841, away from his home in Saratoga Springs, N.Y., he was kidnapped and taken South where he was sold into hellish servitude and dehumanizing cruelty.
Depicting slavery as a horror show, McQueen has made the most unpleasant American movie since William Friedkin's 1973 "The Exorcist." That's right, "12 Years a Slave" belongs to the torture porn genre with "Hostel", "The Human Centipede" and the "Saw" franchise but it is being sold (and mistaken) as part of the recent spate of movies that pretend "a conversation about race." The only conversation this film inspires would contain howls of discomfort.
White closes with…but "12 Years a Slave" is ultimate proof that Hollywood's respect for Black humanity is in absurd, patronizing, Oscar-winning decline.
Steve McQueen's post-racial art games and taste for cruelty play into cultural chaos. The story in "12 Years a Slave" didn't need to be filmed this way and I wish I never saw it.

To read White's article in totality go to http://cityarts.info/2013/10/16/cant-trust-it/
A red flag for me was in White's opening statement that Northup 'claims' he was taken and forced into slavery. And White didn't explain why he made such a 'catty' statement. From that point on, I wondered where he was really coming from.