Detroit Lions hire Jim Caldwell; NAACP fights new Trader Joe's development; Alicia Keys hosts "We Are Impowered" watch play
New York
A movement is under way to raise awareness about the impact abortion is having on the African American and Hispanic communities in Rochester. Representatives for the "Am I Not a Child?" campaign say in as little as 70 years the Black population will be half of what it is today, with 36 percent of Black pregnancies ending in abortion. They also say abortion rates among Hispanics have increased by 67 percent in 10 years. Campaign spokesman John Walker says he wants people to choose life, even under difficult circumstances. Walker said, "The message that we're saying is we're asking people to consider that poverty is not worse than death and so if you have a choice, people tell you that having a child out of wedlock or under unusual conditions is bad or hurts your life, remember that having life is still a better option." The "Am I Not a Child?" campaign will be spreading its message in a televised PSA during Black History Month.
Oregon
Portland's chapter of the NAACP is asking the city to suspend development plans for a Trader Joe's project on a long-vacant property in Northeast Portland. "We are very concerned about the lack of transparency, opportunities for involvement and dismissal of public response," the NAACP wrote Monday, referring to a planned Trader Joe's development in a historically African American neighborhood.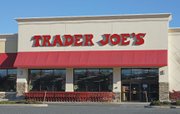 The Portland Development Commission's board authorized selling the 2-acre parcel and allowed Majestic Realty to buy the land for $502,160 though the land was valued at $2.9 million in a recent property appraisal. City officials said the $2.4 million subsidy was necessary to bring an anchor tenant to the long vacant property. The NAACP opposes the deal claiming that is an attempt at gentrification and racial displacement.
National
The American Heart Association/American Stroke Association's Most Powerful Voices Gospel singing competition returns in search of dynamic performers who will raise stroke awareness-particularly in the African American community. The online competition is open to independent artists, groups and choirs who sing gospel, praise, worship and holy hip-hop. Participants can visit mostpowerfulvoices.org and upload a video or MP3 file of their performance between now and March 2. Voting is already underway so artists are encouraged to enter as soon as possible. More than 100,000 African Americans will suffer a new or reoccurring stroke this year, which is why those who register to compete or vote will receive potentially lifesaving stroke information. The winner of the competition will receive a performance opportunity at a 2015 Stellar Awards Weekend Showcase, $1,500 cash prize, $3,500 of vocal performance equipment from Roland Corporation, a personal coaching session with renowned RCA Inspiration Artist Deon Kipping and more.
Fourteen-time Grammy Award-winning artist and HIV advocate, Alicia Keys, is joining with Greater Than AIDS to host a National Watch Party and Twitter Chat about women and HIV/AIDS in America Sunday, Jan. 19. Keys is urging women and their loved ones to come together on and log on to VH1.com to watch "We Are Empowered," an intimate and inspiing half-hour conversation about friendship, love and strength she had with five women living with HIV in the U.S. Keys will be live tweeting throughout the hour at #WeAreEmpowered. Clear Channel Radio will make available an audio version of the program for broadcast across its stations nationwide (check local stations for airtime). And Walgreens is helping to amplify the message through social media efforts by engaging popular bloggers to encourage their followers to take part and host their own watch parties.
Compiled By Juliana Norwood.