Texting dad at movies: 'I can't believe I got shot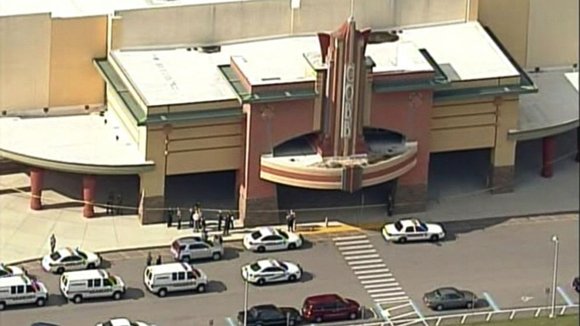 Reeves retired in 1993 as a captain with the police department in nearby Tampa. He was also director of security at Busch Gardens until 2005, CNN affiliate Bay News 9 reported. Police told CNN that Reeves was instrumental in establishing the department's first Tactical Response Team.
Reeves' son, Matthew Reeves, works for the department as a patrol officer, CNN affiliate WTSP and the Tampa Tribune report.
CNN is attempting to obtain Curtis Reeves' full law enforcement employment record.
It's unclear if Reeves has retained an attorney.
A neighbor told Bay News 9 that Reeves was a nice guy.
"Always smiling. I've never seen him angry," Bill Costas said. "If I needed help with something, he was always there."
Costas said he feels bad for the wives and families of both men.
Meanwhile, Cobb Theatres, which operates the Grove complex, released a statement: "This was an isolated altercation between two guests that escalated unexpectedly. The safety, security and comfort of our guests and team members are always our top priorities, and we are truly heartbroken by this incident."
A list of prohibited items and behavior in their theaters are on the theater website. Among them: no cell phone use, including texting, in the theater auditorium. And no weapons allowed.
CNN's Suzanne Presto contributed to this report.