Arrest made in Venice beating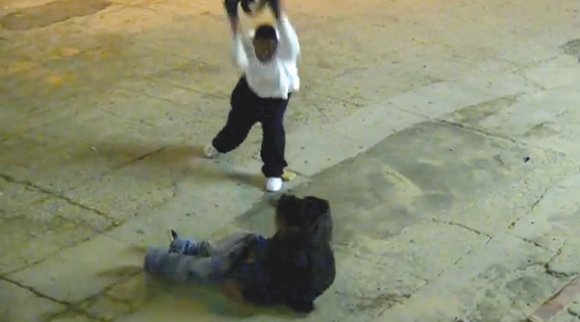 VENICE, Calif., - Officers have arrested a man who allegedly beat another man with a folding chair during a dispute in Venice that was captured on video, authorities said today.
The assault occurred about 4 a.m. Dec. 13 near Ocean Front Walk and Horizon Avenue, said Los Angeles police Capt. Brian Johnson of the Pacific Station.
The victim suffered a broken arm, as well as a head injury, and was treated at a hospital and released, Johnson said.
"Although the victim has been homeless at times, we don't believe (the motivation) is an attack on a homeless person," Johnson said.
The suspect and the victim know each other, "and there was some sort of dispute," according to Johnson.
A video of the incident was broadcast on news programs, and police sought public help to find the suspect.
During the investigation, detectives identified Apolinar Celestino Lopez, 30, as the suspect in the beating, and they obtained a felony warrant for his arrest, police said.
On Sunday, Los Angeles police officers in the Pacific Station's jurisdiction arrested Lopez during a traffic stop. He was booked on suspicion of assault with a deadly weapon, and also faces a possible DUI charge, police said.
Lopez was released on $155,000 bail on Monday, and his next court appearance was scheduled for Jan. 27 at the LAX Courthouse, according to the sheriff's department.