'Imitation of Life' co-star dies
Ocar nomination was double-edged sword for Juanita Moore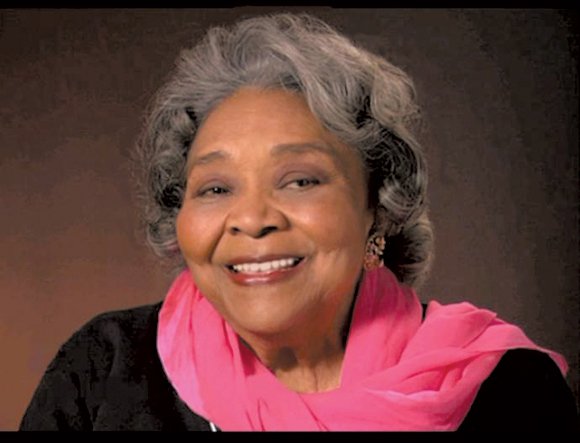 Juanita Moore, only the third African American nominated for a supporting-actress Oscar, has died in her Los Angeles home. She was 99.
Her 1960 nomination was for "Imitation of Life" with Lana Turner. Moore portrayed a Black maid abandoned by her light-skinned daughter, who renounces her black roots.
The 1959 tearjerker, based on a Fannie Hurst novel and a remake of a 1934 film, tells the story of a struggling White actress' rise to stardom, her friendship with a Black woman and how they team up to raise their daughters as single mothers.
The nomination made Moore's name long before Oscar-caliber Black actresses were given many challenging roles, and that turned out to be the source of trouble, she told the Los Angeles Times in 2000.
After her nomination, casting directors assumed she'd never play servants again.
"What can you do?" she asked in an an interview with The Times. "They're not going to pay me a lot of money for carrying a tray. That's all we did in movies at the time."
Her first film appearance was as a nurse in the 1949 film "Pinky." As with other black actresses, many of Moore's early roles were as maids.
So Moore did not work for a year after the nomination. And she never again appeared in a movie as big as "Imitation of Life" or had a role as big as that of Annie Johnson, according to The Times.
Among Moore's other films were "The Girl Can't Help It," "The Singing Nun," "Paternity and The Kid." She eventually appeared in more than 30 films.
Her TV credits include "The Alfred Hitchcock Hour," "Adam-12," "Judging Amy" and "ER."
Moore also had an active career in the theater, starting at Los Angeles' Ebony Showcase Theatre in the early 1950s, a leading Black-run theater. She also was a member of the celebrated Cambridge Players, with other performers including Esther Rolle and Helen Martin.
Her grandson, Actor Kirk Kelleykahn, is currently president and CEO of the Cambridge group.
She appeared on Broadway in 1965 in James Baldwin's play "The Amen Corner" and in London in a production of "Raisin in the Sun."
Moore was born in Greenwood, Miss., on Oct. 19, 1914, and grew up in South Los Angeles. After briefly attending Los Angeles City College, she moved to New York and joined the chorus line at Small's Paradise, a nightclub in Harlem, The Times reported.
She also danced at the Cafe Zanzibar and, later, at the London Palladium and the Moulin Rouge in Paris. As World War II started, Moore returned to Los Angeles and danced at the Cotton Club in Culver City.
She died Wednesday after collapsing in her home in Los Angeles, according to The Times.
USA Today and People magazine also contributed to this story.