Ourweekly top cover stories of 2013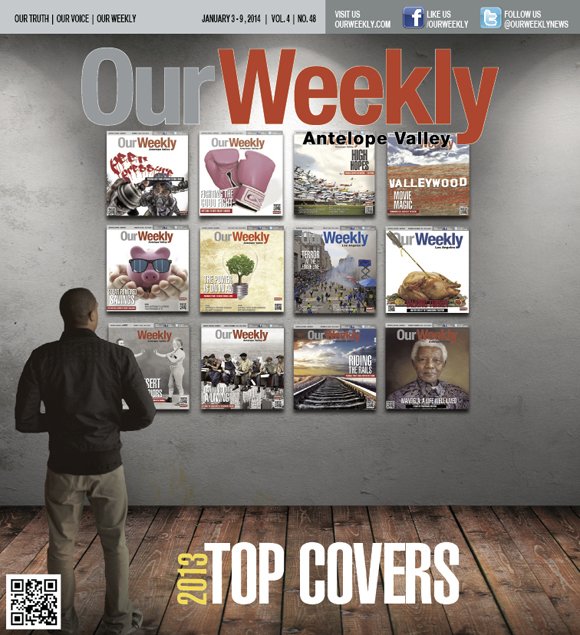 Palmdale Airport plans still up in the air
But the city has regained control from Los Angeles World Airports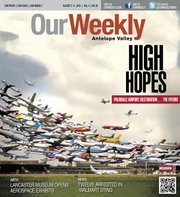 By Merdies Hayes
OW Contributor
Plans are still being debated about the future of Palmdale Airport after the city finally took control of the facility in August from Los Angeles World Airports (LAWA). Right now, Palmdale officials are working out the final details with Edwards Air Force Base in an effort to pursue air carriers and resume commercial flights out of the Antelope Valley. Edwards is the primary user of the facility.
Passenger service was canceled at the facility in late 2008. Near the airport's closing, only one in three seats, roughly 22 of 66 seats, was occupied on a typical commuter flight. At that point, United Express had attempted twice-daily flights to San Francisco using Skywest Airlines turboprops, but that 18-month effort ended because of a lack of demand for air service. Also, Palmdale Airport was one of the 200-plus air traffic control towers nationwide scheduled for closure as part of cost-cutting measures by the Federal Aviation Administration (FAA) in 2012.
In March, the Palmdale City Council voted to take on key oversight portions of the airport from LAWA, the Los Angeles airport authority, which had operated the facility since 1967. Now, Palmdale will operate the terminal building, a parking lot and a taxiway. LAWA still owns more than 17,000 acres of airport land adjacent to the dry lake bed made famous by the many space shuttle landings as well as historic military test flights.
Saving the solar way
AV officials tackle dust, hail, how to store sunshine
By OW Staff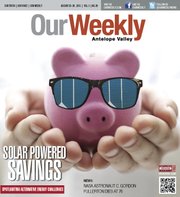 Expanding civilization within the desert has always been a precarious proposition. So it is with the new solar power projects taking place in the Antelope Valley. The issue this time is determining how to deal with the natural environment which can provide numerous obstacles to progress.
There has been considerable uproar lately regarding the constant dust storms that besiege the northern-most portion of the Mojave Desert where a number of high-tech green energy projects are being built. Dust and solar plates do not mix because build-up on the glass panels will diminish energy output. This becomes a problem because solar panels are now mandatory in Lancaster in newly constructed homes.

An agreement was reached between solar power developers here and in Kern County regarding sand storms (or "haboobs") and their affect on delicate machinery.
The agreement includes efforts by developers to put in preventative measures that will keep solar panels operating efficiently even in dust storms and inclement weather. Last spring, Los Angeles County halted work on the nearly-complete Antelope Valley Solar Ranch One project because of violent dust storms and, according to some residents, the possible spread of Valley Fever, an malady often caused by blowing microscopic fragments of rodent and bird feces. This dust can be kicked up during the building of solar facilities or any construction.
During a recent meeting of the Rosamond Municipal Advisory Council, representatives from the Kern County planning department and from the Kern County Board of Supervisors admitted to residents that they have experienced the same difficulties with their solar projects and told attendees that, essentially, they'd have to be resigned to the elements.