Groups unite to back Hillary Clinton even without a presidential bid
Overwhelming support may take attention away from 2014 midterm elections
Dan Merica | 2/27/2014, midnight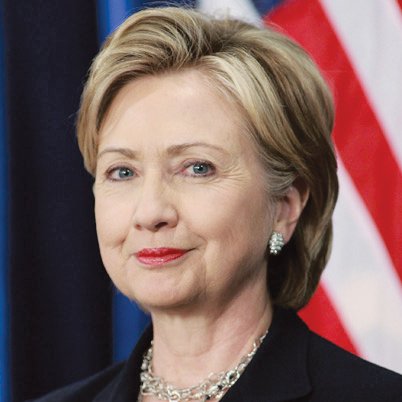 Hillary Clinton told an audience last month that she is not thinking about her 2016 presidential plans and told supporters "not to think about it."
Nonetheless, they're laying the groundwork necessary to activate a campaign in a not-so-subtle attempt to convince her to run.
The party that was once known for duplicating efforts and an inability to accept the realities of federal election law believes it has found its groove with a cadre of organizations working in concert to elect the first woman president.
"Everybody is swimming in their own lane, which is very unusual for democrats," said Paul Begala, head of pro-Clinton Priorities USA Action and a CNN contributor. "Usually democrats bump into each other all the time."
The message from pro-Clinton democrats is that each group has their own goal: Priorities USA Action deals with high-dollar fundraising and making ads; Ready for Hillary builds grassroots support and a sizable e-mail list; Emily's List grows excitement in electing a woman president; and Correct the Record handles messaging, research and rapid response to attacks from opponents.
Each group's early efforts are unprecedented—especially considering Clinton has yet to announce her presidential intentions—causing some senior democrats to worry that focusing on 2016 is taking democrats' focus off the 2014 midterms with the balance of power in the Senate at stake.
But what really sets these coordinated efforts apart are the close personal ties between organizations and a super PAC board that's stacked with a who's who list of pro-Clinton operatives.
The pro-Clinton board
When Priorities USA Action announced its new board last month, most on the list were either picking up a paycheck, closely tied to, or advising one of the groups urging Clinton to run.
Allida Black, the chairperson of Ready for Hillary, is on the board. So is David Brock, the prolific fundraiser behind the liberal super PACs American Bridge and Correct the Record. Also earning a seat: Stephanie Schriock, president of Emily's List, and Harold Ickes, a longtime Clinton confidant and an adviser to Ready for Hillary.
The announcement made it clear that the Priorities board is shaping up to become the nexus of the groups pushing a Clinton campaign.
"If you look at our board, the Priorities board, that is coordination incarnate. That is coordinating," Begala said. "This is where a lot of conversation occurs. That, I think, shows the connection and the cooperation on my side."
And a number of sources close to the process of putting the Priorities board together said the intent was to center the body around these pro-Clinton groups.
The coordination extends to President Barack Obama's 2008 and 2012 presidential campaigns.
Earlier this year, Priorities made a big splash when it named Jim Messina, Obama's campaign manager, as the board's co-chairman. The move had some political experts questioning whether Messina's move to Priorities was a tacit presidential endorsement for Clinton.
White House Press Secretary Jay Carney said that Messina is "an independent American citizen" who is "not affiliated with the President, the White House."