Student Athlete of the Week:
Dorsey High School's Noah Whitney
Jason Lewis | 2/26/2014, 9:47 p.m.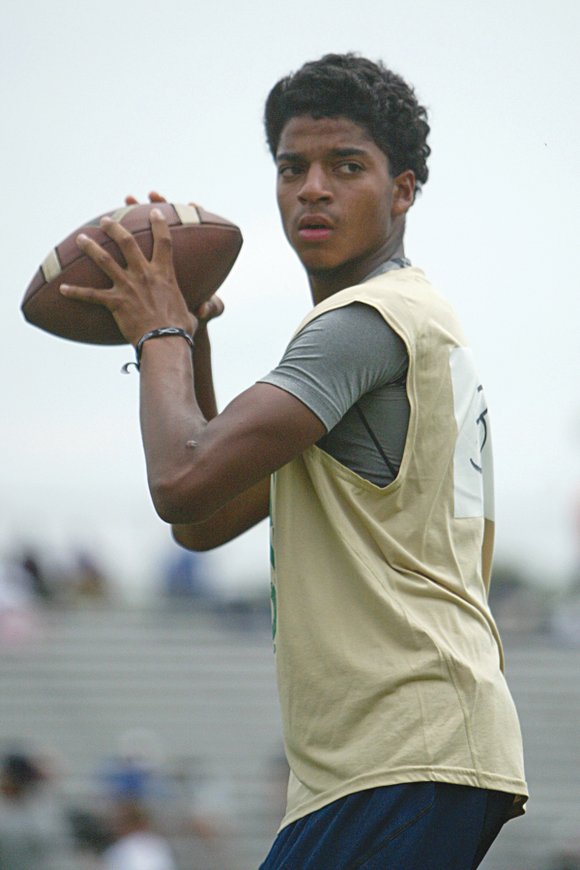 Whitney was able to maximize his time on the sideline during his junior season.
"From the sideline, I can see all the mistakes a quarterback makes, I can see all the good things that he did, and I took that into my next year and that actually made me into a better player," Whitney said.
Whitney spent his entire summer attending football camps, including one in Detroit, and he worked hard with his coaches and teammates at Dorsey, and it paid off in the very first game of the season. He set Dorsey's single game passing yards record when he threw for 356 yards and four touchdowns in a season opening win against Fairfax High School.

After a good senior year, Whitney is going to take his talents to the University of Redlands, which is in San Bernardino. It is a private school, and a very prestigious academic institution. He is going to major in kinesiology, which is the study human movement, and he then plans to go to medical school and become a sports doctor. His dream has always been to play in the NFL, but he is preparing himself for life after football.
"When I first started playing football, the NFL was the dream; Division I football was the dream," Whitney said. "It didn't pan out how I wanted it to, but I know that God has a plan for me, and you can't question what he has going for you. I just take what I get, and I'm going to produce on what ever level I'm on. I'm going to give it everything that I have, and if God has it planned for me to play in the NFL, than it's going to happen. If not, then I'm going to have a great education from a great school, and I'm going to be able to make a great living, and have a great family."