California mystery disease
More than a dozen cases of polio-like illness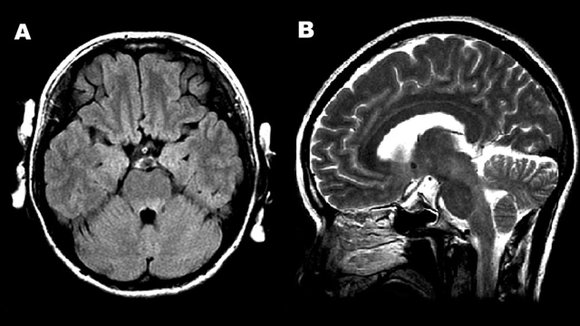 About 20 cases of a "polio-like syndrome" have been identified in California children over the past 18 months, a Stanford University researcher says.
Dr. Keith Van Haren, a pediatric neurologist at Lucile Packard Children's Hospital Stanford, has written a report about five of the early cases.
In that report, which will be presented in April at the American Academy of Neurology's annual meeting, neurologists said they had identified five patients who developed paralysis in one or more of their limbs between August 2012 and July 2013. All five children had been vaccinated against the poliovirus. Treatment did not seem to help the children regain their motor function.
Samples from two of those children tested positive for enterovirus 68, a rare virus that has been linked to severe respiratory illness in the past. Samples from the other three children were not collected or tested soon enough to yield conclusive results, said Dr. Emmanuelle Waubant, a neurologist at the University of California, San Francisco.
Waubant and her colleagues are asking health care providers to be on the lookout for similar cases and send in samples from any patient exhibiting these symptoms.
Van Haren answered questions on the syndrome in a posting Monday on the hospital's website.
"We want to temper the concern because, at the moment, it does not appear to represent a major epidemic but only a very rare phenomenon," Van Haren said.
Van Haren and Waubant spoke with reporters Monday night, and Van Haren said that although they have found five cases, there are "preliminary reports of several more."
In the cases, he said, children experience a "sudden onset of flaccid weakness that can occur over the course of hours," affecting one or more limbs.
"The prognosis that we've seen so far is not good," he said. Most of the children have not recovered use of the most severely affected limb, although some recovery has been seen in less-affected limbs.
The condition is associated with "severe weakness," Waubant said. "It's not just dropping a toy; it's more like not being able to move your arm at all."
Dr. Carol Glaser, chief of the Encephalitis and Special Investigation Section at the California Department of Public Health, said the state is aware of the paralysis cases but believes the risk to families is low.
"We are evaluating cases as they are reported to us," Glaser said in an e-mail to CNN. "We have not found anything at this point that raises any public health concerns."
The department "is taking these reports very seriously," Van Haren said.
The phenomenon, he added, is not entirely new, as similar outbreaks have been seen across the world.
The poliovirus has been eradicated in the United States for more than 30 years. Only three countries in the world are not yet free of the disease: Afghanistan, Pakistan and Nigeria, according to the World Health Organization.
Poliovirus is part of the Picornaviridae family, which also includes enteroviruses and rhinoviruses (better known as the common cold). There are more than 100 types of enterovirus that cause 10 million to 15 million infections in the United States each year, according to the Centers for Disease Control and Prevention.