Women contract heart disease in levels that surpass most men
Death rate exceeds 300,000 yearly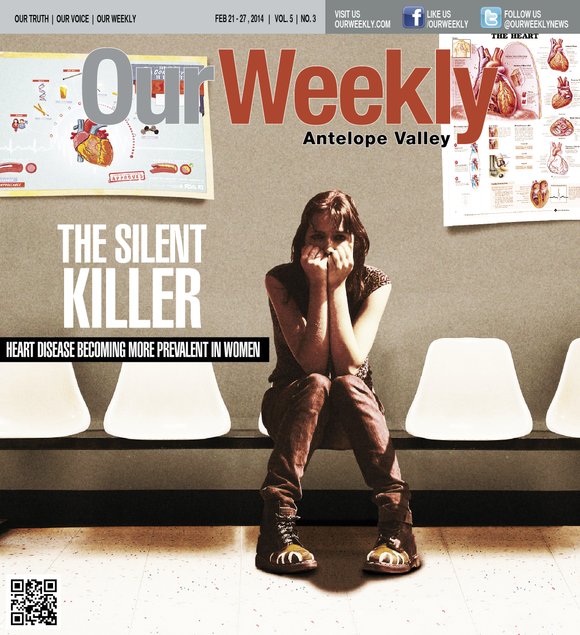 The Centers for Disease Control and Prevention (CDC) reports that a heart attack strikes someone about every 34 seconds. It occurs when blood flow that brings oxygen to the heart muscle is severely reduced or cut off completely, stemming from a buildup of fat, cholesterol and plaque which narrow the arteries. The CDC in 2011 found that heart attacks appear to have become more common in middle-aged women over the past two decades, yet this age group historically has had a lower overall risk of heart failure or stroke than in men the same age.
A 2011 survey conducted by National Health and Nutrition Examination and reported in ScienceDaily Magazine found that middle-aged women are also showing a higher rate of stroke than men of the same age. The survey of adults aged 35 to 54 years revealed that heart attacks have decreased in prevalence among men and increased slightly among women; 2.5 percent of men and 0.7 percent of women reported a history of heart attack from 1988-1994, whereas 2.2 percent of men and one percent of women had reported a heart attack from 1999 through 2004.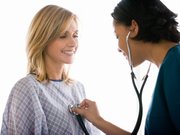 "Although men in their mid-life years continue to have a higher prevalence of myocardial infarction and a higher 10-year risk of hard coronary heart disease than women of similar age, our study suggests that the risk is increasing in women, while decreasing in men," the authors wrote. "Therefore, intensification of efforts at screening for and treating vascular risk factors in women in their mid-life years may be warranted."
About six percent of White, 7.7 percent of African American and 5.7 percent of Latino women have heart disease. Some 64 percent of women who die suddenly of coronary heart failure had no previous symptoms such as previous upper-body discomfort (pain in the arms, shoulders, neck or upper back), nausea, vomiting and dizziness. Less common symptoms include unusual tiredness, trouble sleeping, problems breathing, indigestion (upset stomach) or general anxiety (feeling upset or worried). Also, diabetes, obesity, high blood pressure, high cholesterol, lack of exercise and smoking are among the risk factors that put women at high risk for heart disease.
Black women are more likely to die from heart disease, according to the Office on Women's Health at the U.S. Department of Health and Human Services (HHS), because traditionally they don't receive the same tests and/or treatment as White women do in detecting heart disease. The HHS report also found that 49 percent of American women have the known symptoms for heart disease which include diabetes, obesity, a poor diet, little exercise and excessive alcohol use. The AHA this month reported that only 43 percent of African American women and 44 percent of Latino women know that heart disease is their greatest health risk, these finding compared to White women of which 60 percent have been informed of their risk for heart disease. Of Black women 20 years and older, 48.9 percent have cardiovascular disease, and 50 percent of Black women are said to not recognize the signs of a heart attack. Latino women are likely to develop heart disease 10 years earlier than their White counterparts, and only one in four Latinas are aware of treatment options.