The Truth about High Blood Pressure
By Medell Briggs-Malonson, MD, MPH, MSHS
2/20/2014, midnight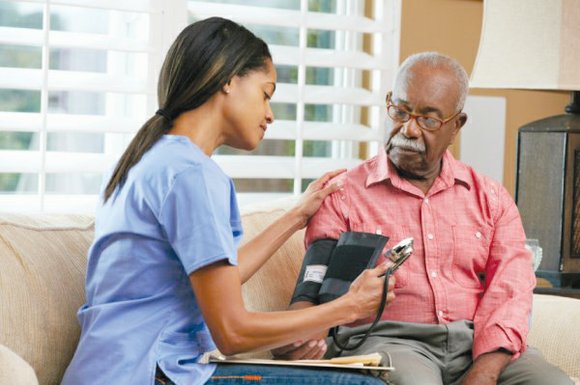 Myth 2: "High blood pressure runs in my family. I can't avoid it."
Truth: High blood pressure can run in families. In fact, you are more likely to develop high blood pressure if your parents were diagnosed with high blood pressure. Although you may have a higher risk of developing high blood pressure because of your DNA, making the right healthy lifestyle choices will allow you to successfully treat, or even avoid, this health problem. If you commit to healthy living and talk to your doctor about your health, you will increase your chances of avoiding high blood pressure and being a positive, healthy example for your family.
Myth 3: "My meds give me bad side effects, which are worse than having high blood pressure."
Truth: The best way to control high blood pressure is through healthy lifestyle behaviors and prescription medications, if recommended by your doctor. Some medications can cause bad or undesired side effects. But, there are many different types of medications available to control your blood pressure. Talk to your doctor if you believe that your medication is causing a problem. You and your doctor can work together to find the right medication that's best for you and your blood pressure.
High blood pressure is a common health condition that can lead to heart disease and stroke. Take control of your blood pressure and your health by making the right choices that lead to a healthier you. Contact your health care provider today to make an appointment. If you don't have insurance, log on to www.coveredca.com to see if you qualify for new coverage options.
Dr. Medell Briggs-Malonson, MD, MPH, MSHS is the Medical Director of Quality at the new Martin Luther King, Jr. Community Hospital, opening in 2015. She is responsible for providing clinical leadership in the development and measurement of the hospital's strategic approach to quality and performance improvement for the new South Los Angeles facility.