Student Athlete of the Week:
Washington Prep High School's Brandon Crawford
Jason Lewis | 2/13/2014, midnight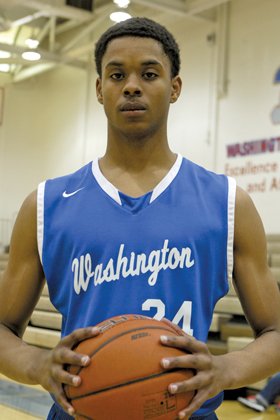 "He can play the three spot in college," said Nolan Johnson, Washington Prep's Head Coach. "He shoots the ball well, and he has great form. But right now in high school, he plays with his back to the basket, because that's what's needed for the team. But Brandon can move out to the perimeter, and he handles and shoots the ball well. He can play four spots on the floor, but on this team he needs to play on the block."
Crawford is very excited about his future at Sampson University.
"I know that right now I'm not at my peak yet," Crawford said. "I know that there, they can help me develop my game and I'll become more of the player that I want to be."
Crawford's academic turnaround will help him greatly when he gets to Sampson University, and his improved time management skills will allow him to balance his time on the court with his time in the classroom. He plans to major in business management.
"I want to own my own franchises," Crawford said. "Probably like fast-food restaurants. Kind of like Magic Johnson."
Crawford has a shot to go all the way to the NBA, and with a college degree, he will be able to get a great career in which ever field that he chooses after his playing days are over.