Ducks Unlimited banquet set March 14
Nonprofit works to maintain wetlands and protect wildlife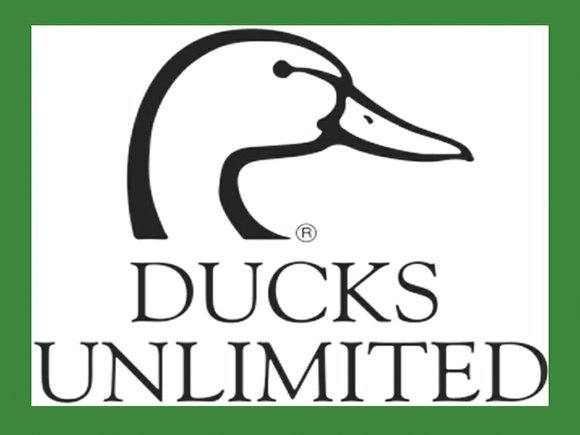 More than 60 years before the popularity of the A&E reality show "Duck Dynasty," Ducks Unlimited has served as the world's largest and most effective private waterfowl and wetlands conservation organization. Antelope Valley Ducks Unlimited on March 14 will host its annual banquet and auction from 5 to 11 p.m. at the Antelope Valley Fairgrounds, 2551 West Avenue H, Lancaster.
There's much more to hunting fowl than merely purchasing camouflage wear, loading up bird shot, testing a duck call and trekking to the wilderness. Since 1937, Ducks Unlimited has worked to maintain watershed by conserving, restoring and managing these protected habitats for North American waterfowl, as well as other wildlife. Waterfowl conservation continues to face important challenges as once pristine habitats have been degraded and destroyed across the continent because of development, pollution and natural calamities such as droughts and wildfires. Also, budget reductions at the Department of the Interior has resulted in more private organizations like Ducks Unlimited stepping in to ensure that the natural environment may be enjoyed for generations to come.
The not-for-profit organization has a mission of maintaining our wetlands "sufficient to fill the skies with waterfowl today, tomorrow and forever." As of January 2012, Ducks Unlimited had conserved more than 4.4 million acres of wetlands in the United States, more than 6.3 million acres in Canada and 1.8 million acres in Mexico. Membership in North America is composed primarily of conservationists and outdoorsmen, and volunteer work hosts more than 4,000 grassroots events annually, such as the aforementioned banquet next month, shooting and fishing tournaments, hiking, wildlife seminars and golf outings.
Ducks Unlimited operates in every state and endeavors to connect people and resources with critical habitats, thereby recognizing each region's role in sustaining the future of waterfowl. In California, the area from the Central Valley to Bakersfield is ranked second in importance among the organization's most threatened waterfowl habitats. Also, the Coastal Region extending from Bodega Bay south to northern Mexico is a crucial resting point for migrating waterfowl which for millennia have gathered at the Salton Sea. Because of the ongoing drought there is increasing uncertainty over the reliability of water supplies to the Central Valley's privately managed wetlands. The organization has played an important role in the restoration and enhancement of managed wetlands in the Central Valley and Suisun Marsh, the later area not far from the Sacremento-San Joaquin Delta in northern California and is the largest brackish marsh in the west coast.
Ducks Unlimited has made considerable strides since 1990 in expanding waterfowl habitats along the California coast, including the restoration of about 60,000 acres of wetlands and estuaries. The California coast is a critical habitat for 60 percent of wintering waterfowl in the "Pacific Flyway." As well, the Central Valley is the most important wintering area in North America for Aleutian geese, Wrangel Island snow geese and northern pintails. The organization also builds fish-safe water diversions to support these wetlands, as well as protecting rice fields in high growth areas.
For more details about Ducks Unlimited or reservations for the banquet, call (661) 946-1630 or 943-5456.