Do you live in fear of an IRS audit?
Five red flags to avoid on your return
Rick Rodgers | 2/7/2014, midnight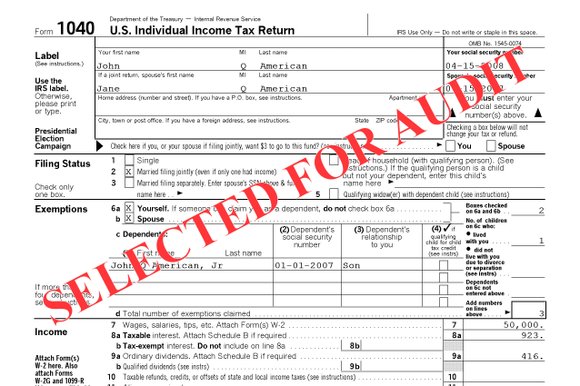 There is no way to completely audit-proof your return, and if you do get an audit notice from the IRS, don't take it personally. It does not mean the IRS believes your return is fraudulent. When you get a notice, pick up a copy of IRS Publication 1 "Your Rights as a Taxpayer." Be courteous and helpful without volunteering more information than what is requested. Plan ahead so that you are organized and can answer questions promptly. Ask for a postponement if you need more time to prepare.
If you are a self-employed taxpayer or have unusual circumstances that place your return outside of the statistical norm, let a professional prepare the return. Self- prepared returns are themselves more likely to be audited. The IRS believes that a non-professional has limited knowledge of the 4,000 pages of tax code.
Tax law is complex. The fee charged by an Enrolled Agent or CPA can be easily justified by the peace of mind they bring if you get the dreaded audit notice.
Rick Rodgers is a Certified Financial Planner and president of Rodgers & Associates, "The Retirement Specialists," and author of "The New Three-Legged Stool: A Tax Efficient Approach to Retirement Planning." He is a Certified Retirement Counselor and member of the National Association of Personal Financial Advisers. Rodgers has been featured on national radio and TV shows, including "FOX Business News" and "The 700 Club," and is available to speak at conferences and corporate events (www.RodgersSpeaks.com).