Magic Johnson purchases the Los Angeles Sparks
Team will continue to play at the Staples Center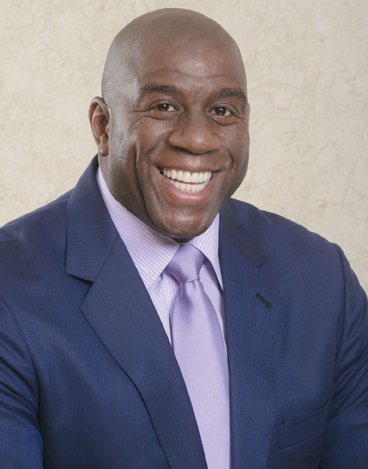 The Los Angeles Sparks have been purchased by an investment group led by Basketball Hall of Fame member Earvin "Magic" Johnson and Dodgers controlling owner Mark Walter, the WNBA announced Wednesday.
The group also includes Dodger co-owners Todd L. Boehly, Robert L. Patton and Stan Kasten, WNBA President Laurel J. Richie said.
The purchase—the price was not disclosed—was unanimously approved by the WNBA and NBA Board of Governors.
"This is a great day for the city of Los Angeles and the Sparks," Johnson said at a news conference outside Staples Center. "The leaders of this great city came together to quickly keep this franchise right where it belongs—in the city of Angels.
"Thanks to my sister Evelyn, playing college basketball, I have a great appreciation of the talented players that represent the WNBA," Johnson said. "Our group will now work together to bring our loyal fans another WNBA championship."
The team will continue to play at Staples Center, its home since 2001.
The WNBA had been seeking a new owner for the Sparks since its CEO, Paula Madison, informed the league in December that her family-owned company could no longer to afford to invest in the team.
Madison said her family firm, Williams Group Holdings, had lost nearly $12 million since it began investing in the Sparks in 2007 and was projected to lose more than $1 million again in 2014.
Madison cited a lack of corporate sponsorships as a reason for the team's financial losses.
The Sparks were among the original eight WNBA teams when the league began play in 1997. Of those eight teams, four remain in operation, three in their original cities.
The league grew to 16 teams in 2000 but began contracting following the 2002 season. It has had 12 teams since 2010.