Top Stories OF 2014
12/25/2014, midnight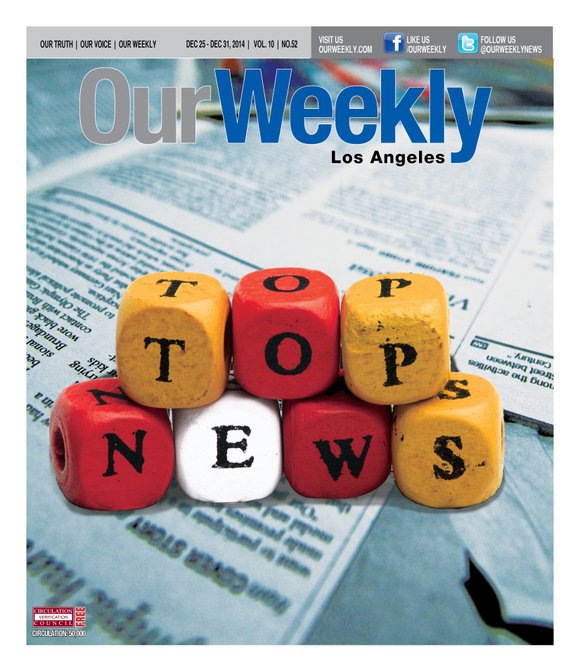 Dallas Ebola patient had contact with children, school chief says
By Ashley Fantz, Holly Yan and Dana Ford
CNN NEWS WIRE
Some school-age children were reported to have been in contact with Thomas Duncan, the Ebola patient who was treated in Dallas and subsequently died.
Five students at four different schools came into contact with Duncan, Dallas Superintendent Mike Miles said, but none exhibited symptoms of the deadly virus. The children were monitored at home, and the schools they attended remained open, Miles said. Between 80 and 100 people were identified as having come in contact with Duncan, who was the first to be diagnosed with Ebola in the United States, officials said.
Concern about the possible spread of the killer virus came less than a day after the Centers for Disease Control and Prevention (CDC) announced that, for the first time, a person with Ebola was diagnosed on American soil.
Duncan walked into an emergency room at Texas Health Presbyterian Hospital in Dallas on Sept. 26. A nurse asked him about his recent travels while he was in the emergency room, and he said he had traveled to Africa, said Dr. Mark Lester, executive vice president of Texas Health Resources.
But that information was not "fully communicated" to the medical team, Lester said.
Duncan had flown from Liberia to the U.S. about a week earlier, underwent basic blood tests, but not an Ebola screening, and was sent home with antibiotics, said Dr. Edward Goodman with Texas Health Presbyterian Hospital.
Two days later, on Sept. 28, he returned to the facility, where it was determined that he probably had Ebola. He was then isolated. He tested positive for the virus the following Tuesday, health officials said.
It's possible that others were infected because of the lapse of time between his return and diagnosis. People who have Ebola are contagious—but only through contact with the bodiy fluids of that individual—when they display active symptoms of the virus, such as a high fever, severe headache, diarrhea and vomiting, among others. The disease is not like a cold or the flu, which can be spread before symptoms show up, and it doesn't spread through the air.
The CDC ramped up a national effort to stem the spread of Ebola, and in September President Barack Obama spoke at CDC headquarters in Atlanta and called the virus a global health and security threat. He pledged U.S. assistance to the affected countries to try to stem the tide of the disease.
JET magazine ending print edition
By CNN Staff
JET magazine in June stopped publishing a print edition and switched to a digital-only format.
"We are not saying goodbye to JET. We are embracing the future as my father did in 1951 and taking it to the next level," Linda Johnson Rice, chairman of Johnson Publishing Co., said in a statement last May.
Rice said the African American publication is living up to its name.
"Almost 63 years ago, my father, John Johnson, named the publication JET because, as he said in the first issue, 'In the world today, everything is moving faster. There is more news and far less time to read it,'" she said. "He could not have spoken more relevant words today."