Covered California in second phase; L.A. County leads all state regions
Black enrollment lags behind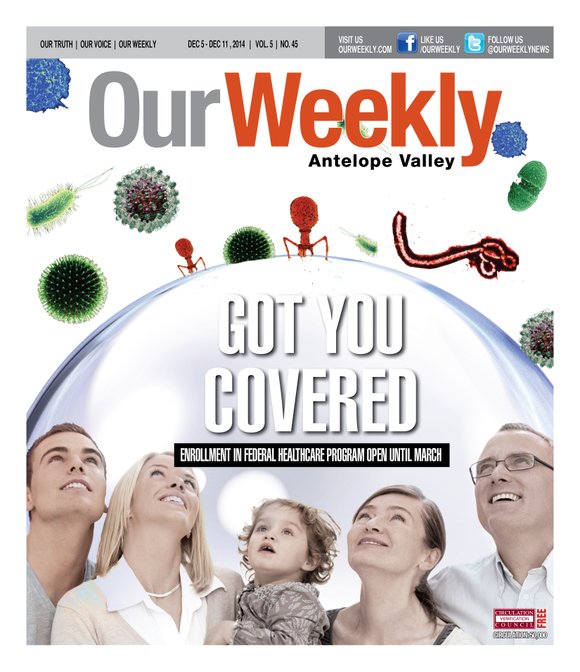 Covered California announced last spring that there were 591 certified enrollment entities stationed primarily within Black communities, representing 78 percent of all certified enrollment centers. The 591 enrollment entities included more than 4,500 certified enrollment counselors. Mangia suggested that more Black representatives would better serve the African American community, as opposed to counselors of other ethnicities. "With all due respect, you can't have a bunch of White folks going into the Black community and teaching them about Obamacare. You'll get some sign-ups, but not as many as you need," he said.
In August, Assemblyman Steven Bradford (D-Gardena), who chairs the California Black Caucus, told the Board of Directors of Covered California that their efforts "... must be committed to outreach" to the Black community. Assemblywoman Cheryl Brown (D-San Bernardino) explained that, because the Black enrollment has been so low statewide, this community could owe more than $8 million in penalties to the IRS for failure to purchase insurance.
By law, individuals are required to purchase health insurance. Those who do not, face a fine from the federal government.
"Covered California boosted its outreach to the Latino community," Brown told the board, "but there has been a lack of commitment to the Black community." Brown said the Black Caucus has worked with Covered California for months on boosting outreach. "We gave (a list of) trusted people who have reached the African American community in California for years," Brown said. "That list was submitted to Covered California staff, but nobody on it was contacted."
People can be enrollled in Covered California health plans by certified insurances agents, certified enrollment counselors or county eligibility workers.
Physicians, hospitals join forces
This week, Covered California, the California Medical Association and leaders of 13 physician, pharmacist, hospital and health care provider groups announced a new partnership to promote the open enrollment period. More than 100,000 physicians, pharmacists and 400 hospitals statewide will receive materials to help publicize the open-enrollment opportunity in an effort to get more non-insured persons connected with a general practitioner. Among the groups now participating in the publicity campaign are the California Academy of Family Physicians, the California Latino Medical Association, the California Academy of Physician Assistants, the California Pharmacists Association and the California Hospital Association.
"We want customers to know there is broad access to physicians and hospitals across the plans offered by the exchange," Lee said on Tuesday at the Ronald Reagan UCLA Medical Center. "More than 61,000 unique physicians are available—or more than 75 percent of all licensed, active non-hospital physicians."
Although Covered California, which is the state's version of the federally-mandated Affordable Care Act (popularly known as Obamacare), is not available to noncitizens or undocumented immigrants, State Sen. Ricardo Lara (D-Bell Gardens) this week introduced a "Health4All" bill to make available Medi-Cal benefits to this population. The proposal, which previously carried a price tag of up to $1.3 billion a year, stalled last year in committee as Republican lawmakers criticized its high cost. There are an estimated 2.6 million persons living illegally in California. Lara cites President Barack Obama's recent executive order to provide amnesty to more than 5 million undocumented immigrants nationwide as impetus for his bill.