Covered California in second phase; L.A. County leads all state regions
Black enrollment lags behind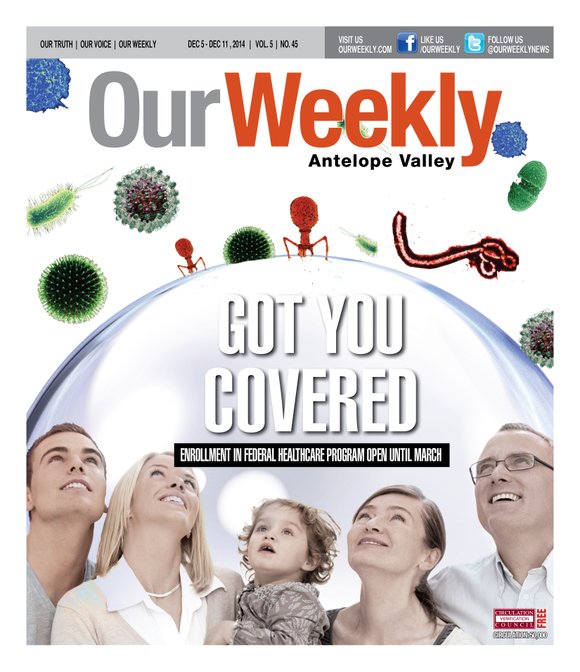 Enrollment for the second phase of Covered California got underway two weeks ago with Los Angeles County expected to again lead all state regions in sign-ups. In March, more than 200,000 persons in the county had enrolled, far outpacing the nearest region, the San Francisco Bay area, which saw 164,000 consumers opt for state-run heath care coverage. Since Nov. 15, more than 100,000 additional Californians have submitted coverage applications for the latest enrollment period.
Covered California officials expect to enroll at least 500,000 eligible residents by the Feb. 15, 2015 deadline. Officials in Sacramento say the latest open enrollment period is off to a fast start. Slightly more than one-half of the 100,000 persons applying—some 52,000 individuals—were eligible for coverage through the individual marketplace at the exchange. Approximately 25,000 Californians have selected one of four plans offered during the past two weeks. This will be a shorter enrollment period, therefore consumers must sign up by Dec. 15, if they want benefits to begin on Jan. 1, 2015. The program will broaden its outreach this winter and expand service-center staffing and hours to accommodate expected surges in demand.
Peter Lee, executive director of Covered California, said the latest numbers are a dramatic increase over the first open enrollment period. "We're seeing more Californians informed and ready to sign up," he said. Another 34,000 persons who have applied were found to be eligible for Medi-Cal, the decades-old health service which offers year-round enrollment. Californians who do not qualify for Medi-Cal and still need insurance may opt for a healthcare plan under Covered California.
Low African American turnout
But one demographic, African Americans, remains largely invisible in terms of enrollment. At the end of the first open enrollment period from October 2013 to March 2014, only 30,774 Black persons signed up for coverage. Statewide 371,000 Blacks may have been eligible to enroll. The Black enrollment compares with 350,000 White, 253,000 Latino and 211,000 Asian enrollees who signed up by the spring deadline. African Americans comprised only 2.7 percent of statewide enrollees, despite high hopes that Covered California would reach some 220,000 Black residents. Covered California last winter partnered with statewide and community-based organizations specifically to support African American outreach, including such bodies as the California Black Health Network and the California NAACP. The two organizations received a combined $1.6 million in grants, with some 30 community groups receiving about $1.3 million from that total to reach African Americans.
Health researchers have pointed to numerous historical reasons why so many African Americans have had difficulty accessing healthcare, chief among them being financial constraints, little if any interaction with a regular family physician, logistics (few family practitioners in the inner-city), travel expense (seniors may find it difficult financially to commute across town to a doctor) and, generally, a lack of hospitals and medical facilities in urban communities.
"I think there was somewhat of an underestimation on the part of Covered California on what it would take as far as an investment in [introducing the practice accessing regular healthcare] to historically disenfranchised communities," said Jim Mangia, president and CEO of St. John's Well Child and Family Center which operates a number of healthcare facilities in Los Angeles County. "I don't think there was a big enough upfront investment such as with [adding more] certified enrollment counselors. The engagement has to be direct and concerted, culturally relevant and competent. When you are dealing with a community that has not had [health insurance] access and coverage, you have to tailor your message."