Positive outlooks arise in the fight against HIV/AIDS
Proper treatment and suppression are key
12/4/2014, midnight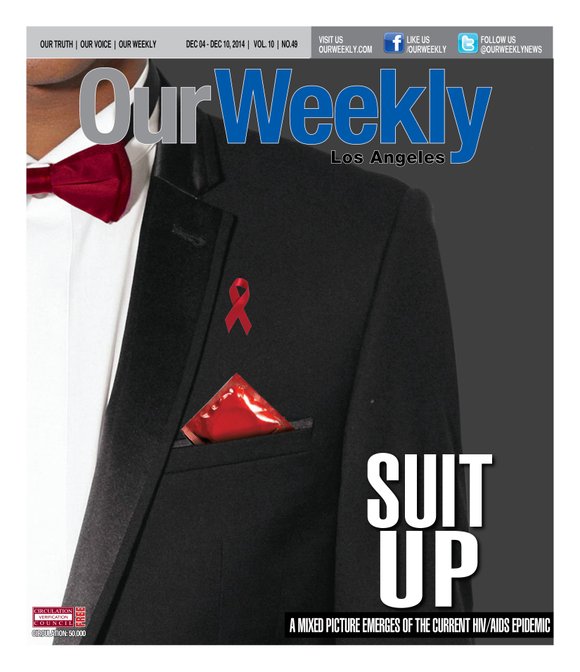 World AIDS Day, held on Dec. 1 each year, is an opportunity for people worldwide to unite in the fight against HIV/AIDS, show their support for people living with the virus and to commemorate people who have died. World AIDS Day was the first global health day and was inaugurated in 1988.
In 2011, more than 1.2 million people were living with the virus in the U.S. and globally an estimated 34 million people have HIV/AIDS. More than 35 million people have died from the virus, making it one of the most destructive pandemics in history.
Today, many scientific advances have been made in HIV/AIDS treatment, there are laws to protect people living with he virus and we understand so much more about the condition. But despite this, many people do not know the facts about how to protect themselves and others from HIV/AIDS, and stigma and discrimination remain a reality for many people living with the virus. World AIDS Day is important as it reminds the public and governments that the deadly virus has not gone away—there is still a vital need to raise money, increase awareness, fight prejudice and improve education.
Last year on World AIDS Day, President Barack Obama said that we can achieve an AIDS-free generation "if we stay focused, and if we keep fighting," and challenged the world to "come together to set new goals" in the war against AIDS. Three decades into the epidemic, important headway has been made thanks to ambitious efforts by the U.S. government to end AIDS here and abroad.
Better HIV/AIDS strategies
The National HIV/AIDS Strategy, released in 2010, is the nation's first comprehensive road map with clear and measurable targets to be achieved by 2015: reduce new HIV infections, increase access to care and improve health outcomes for people living with HIV and reduce HIV-related disparities. Over the past four years, it has prioritized funding where it will have the most impact.
We can point to successes in combating HIV in the United States:
The overall number of Americans who know their HIV status increased to 84 percent approaching the Strategy goal of 90 percent by 2015. From 2008 to 2012, HIV diagnoses declined among Blacks, Latinos and women nationally. The latest surveillance data show that new HIV infections have been declining among Black women and intravenous drug users. Importantly, AIDS diagnoses (or diagnosing people late in their disease progression) decreased among all racial and transmission groups during this time.
The Affordable Care Act has enabled millions of uninsured Americans to have access to healthcare and get free HIV testing.
The White House's HIV Care Continuum Initiative has boosted federal efforts to prevent and treat HIV. Meanwhile, a series of recent breakthroughs in HIV cure research have also brought more clarity on the precise steps and tools needed to finally eradicate this disease.
The federal government has prioritized cure research and amfAR, The Foundation for AIDS Research, recently upped the ante on cure research as well, setting a goal to invest $100 million in developing the scientific basis for a cure by 2020.