African American news for the week of August 21, 2014.
by Carol Ozemhoya | 8/22/2014, midnight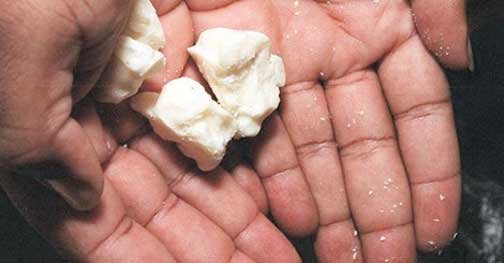 California
Last week the state assembly passed SB 1010, a bill that has been touted as having the power to eliminate what many call "California's racist drug laws." The bill eliminates disparities in punishment for possession of cocaine—both in crack and powder form for sale. Differences in sentencing have resulted in racial discrimination. SB 1010 makes the sentences for possession of crack cocaine for sale the same as sentencing for sale of powder cocaine. In the past, the sentencing structure for crack cocaine has been more severe than powder. According to studies, police have targeted their "war on drugs" on low-income neighborhoods and minority communities, despite widespread use in other urban areas. However, people of color—African Americans and Hispanics—account for 98 percent of those sent to prison for possession of crack cocaine for sale. From 2005 to 2010, Whites made up less than 2 percent of all people sent to California prisons for possession of crack cocaine for sale, despite the fact that Whites make up almost 40 percent of California's population. African Americans only make up 6.6 percent of the state's population; however, they account for 77.4 percent of the state prison population imprisoned for the same offense. The next stop for SB 1010 is the governor's desk.
Florida
A mother of four in Winter Haven was arrested last week for leaving her kids in a park while she went to a food bank. Ashley Richardson, 28, was taken into custody after a police officer noticed four kids, ages 6 to 8, playing in the park without adult supervision. The officer watched the children from her patrol unit and waited for the mother to return. Before Richardson returned, one of the kids got his leg caught in a swing and the fire department was called to get him out. After two more hours, the mom was still nowhere in sight, according to police. When she finally returned, police arrested her. Her case is pending.
Louisiana
The search for a new president for Grambling University has been extended from October 2014 to spring 2015. "During the May committee meeting, we indicated that the search timeline would likely be delayed if we chose to go through the state's rigorous Request for Proposals (RFP) process to secure a search firm with HBCU experience," said Sandra K. Woodley, president of the University of Louisiana System. Grambling's current president, Frank G. Pogue, announced his resignation in June. Veteran educator Cynthia Warrick will serve as interim president of the prestigious Historically Black College (HBCU) until a president is selected by the search committee next year.
Missouri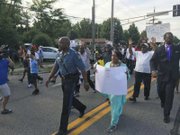 The scene in Ferguson, where a young and unarmed Black man was shot and killed by police on Aug. 9, continues to unfold. Civil unrest, reported arrests of legitimate journalists and intervention from the state and federal authorities have added to the rapidly changing scene. On Aug. 14, the governor of Missouri, Jay Nixon, ordered Ferguson police to withdraw from handling the scene and asked the Missouri State Patrol to step in instead. Also last week, U.S. Attorney General Eric Holder made it clear that federal authorities were launching their own investigations into the incident. The FBI, the U.S. Justice Department's Civil Rights Division and the U.S. Attorney's office are all involved in investigating the situation. The community continues to protest and violence has erupted at some points during the time since 18-year-old Michael Brown was shot multiple times by officer Darren Wilson. Several witnesses have come forward and said that Brown tried to surrender after being fired upon initially, but the officer continued firing, killing the teen. Earlier this week, an autopsy conducted at the family's request, revealed that Brown was shot six times, including twice in the head. On Aug. 12, President Barack Obama issued a statement from the White House, encouraging people to remain calm while federal, state and local agencies conduct their investigations.