Working at taking a vacation
Counting the Cost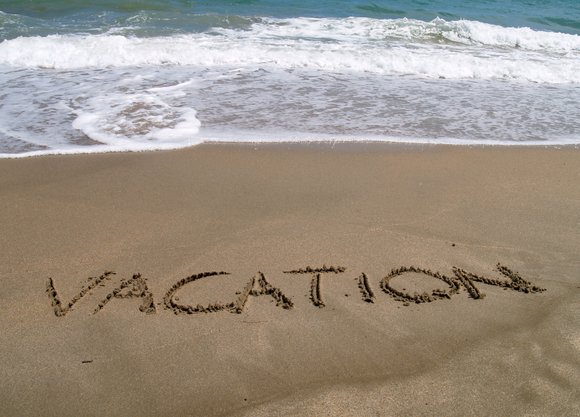 I don't do vacations well. I have to be pushed and prodded, just about guilt-tripped, into taking time off. Sure, I'll take an hour here, an evening there, to read a book or play word games. But it just about takes an act of God to get me to go play.
Yet, when I play, I find a lightness of spirit, rejuvenation, a rush of fresh ideas, a cessation of frustration. I play and remind myself of an 8-year-old me, pigtails (ugh) flying, water fighting, immersed in a careless and carefree world. I like to think that those few days, or maybe weeks in August prepared me for the coming school year. And I always think of September 1 as the new year; the day when many schools open and when we start our academic year over.
Few folks, it is said, work in August. Congress is on break and will accomplish nothing, not that they accomplished anything when they were not on break. That means that Washington, D.C. is kind of empty and restaurants you may have waited a month to reserve are open for walk-in diners. New Yorkers have deserted the Big Apple for the Hamptons, and Bostonians have run to Martha's Vineyard or the Cape. But there are some folks who must work in August; because they don't have the same vacation privileges that so many do.
A year ago, Forbes writer Tanya Mohn wrote that the United States is one of a few developed countries that does not require paid vacation for employees. While many who work for large corporations are allowed one or two weeks of paid vacation (or more if they have longer tenure), one in four workers receive no paid vacation. Most of them are low-wage workers, or people who work for small businesses. Perhaps they need the "chill" time more than the professionals who earn it easily.
In most European countries, including France, Italy, and Germany, workers are entitled to about 20 days a year. Many of the shops in Paris are closed in August because so many people have taken vacations. Inconvenient? That's just how it is. People need time off to relax, replenish, and revive. In Japan and Canada, people are entitled to at least 10 days off. That's less than the European Union countries, but more than the United States. What do these countries see that we don't?
They see that a relaxed workforce is a more productive workforce. They see that workplace stress is an issue. They understand that people "snap" when there is an unrelenting amount of pressure they must deal with.
I write about this as a labor economist, a person who studies workplaces, their designs, and their outcomes. I write about this as a person who has managed people and who understands their challenges. I write about this as a person who will not take a vacation unless you make me. And I write about this as an African American who understands how infrequently African American workers have the opportunity to simply chill.