Retired administrator wins school board special election
McKenna embarks on next 'educational' experience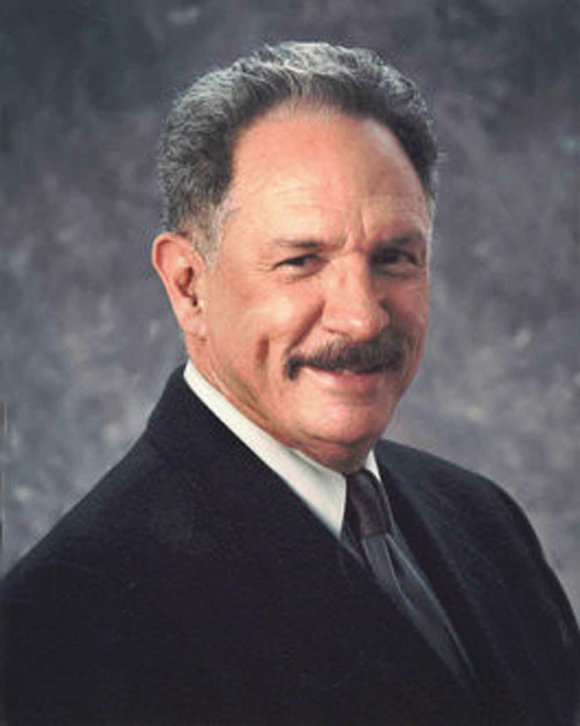 Retired Los Angeles Unified School District administrator George McKenna is pledging to "help every student reach their God-given potential and give every teacher the support they need to fulfill their calling to education" as the newest member of the district's Board of Education.
McKenna defeated Alex Johnson, an aide to Los Angeles County Supervisor Mark Ridley-Thomas, 53.18 percent to 46.81 percent, in Tuesday's special election in District 1, with all 324 precincts reporting, according to figures released by the City Clerk's Office.
Turnout was 8.28 percent of the 342,493 registered voters in the district, which includes South Los Angeles, Southwest Los Angeles, Cheviot Hills, Hancock Park, Windsor Hills and parts of Gardena. This is compared to the 13 percent of voters who went to the polls in June.
The special election was necessitated by the death of Marguerite Poindexter LaMotte while attending an education conference in San Diego Dec. 5. She was 80 years old.
In order to take the seat before the next school board meeting, McKenna must be sworn in before Aug. 26.
"I am honored to succeed my long-time friend and colleague Marguerite Poindexter LaMotte," McKenna said. "She was a champion for children and can never be replaced. I feel so privileged to have earned the trust and confidence of District 1 voters to be their school board representative."
McKenna's work to curb gang violence at Washington Preparatory High School was the subject of a 1986 made-for-TV movie —"The George McKenna Story"—starring Denzel Washington.
McKenna topped a seven-candidate field in June with nearly 45 percent of the vote, but because no candidate received a majority, a runoff was needed.
Following the June election, McKenna received endorsements from the Los Angeles County Democratic Party, four of five former competing candidates and the Los Angeles School Police Officers Association.
Johnson, who received 24 percent of the vote in June, previously worked for the Department of Education in New York City. He was endorsed by former Los Angeles Mayor Antonio Villaraigosa, the Association for Los Angeles Deputy Sheriffs and Planned Parenthood Los Angeles PAC.
Johnson congratulated McKenna on the win and wished him well, and also thanked his campaign workers. "I'm proud of my campaign for school board and equally proud of the broad and diverse coalition of people my campaign was able to unite in our community's fight for school improvements," he said. "... Together, we share the responsibility of ensuring that our children have a brighter future through a quality education, particularly in LAUSD District 1.
"My goal has not changed. My work is not done. This is my home. I will continue to pursue change in our L.A. public schools, particularly in LAUSD District 1 where high school graduation rates remain too low and the number of students who drop out before graduating from high school remain unacceptably high. You strongly supported a new generation of leadership for the L.A. School Board, which makes me intensely proud and extremely grateful," Johnson said.
United Teachers Los Angeles, the union that represents LAUSD teachers, hailed McKenna's victory as a win for the community, educators, parents and students.
"UTLA looks forward to working with Dr. McKenna on the key issues that impact the district's 650,000 students," according to the union.