Commitments target women and girls at African Leaders Summit
Obama, Bush hosted spouses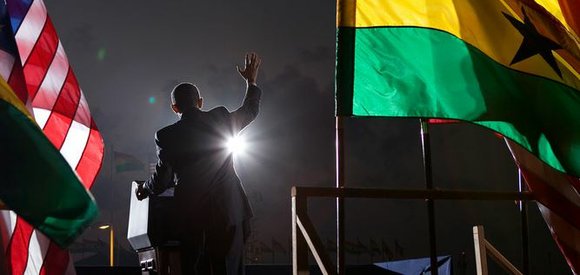 While President Obama met with various African leaders Aug.4-6, first lady Michelle Obama joined forces with former first lady Laura Bush, the George W. Bush Institute and the United States Department of State for a day-long symposium for the 30 first spouses of the leaders as well as non-government and non-profit leaders, private sector partners and others.
The symposium "Investing in Our Future at the U.S.-Africa Leaders Summit" highlighted the important role a first spouse can play, particularly in the arenas of women's healthcare, education, and economic development.
More than $200 million in investments were announced during the symposium. These included an $200 million initiative over the next two years spread across 10 nations to accelerate the number of children receiving the HIV/AIDS antiretroviral therapy; commitments of $1 million by the state department and Caterpillar Foundation to create the first ever African Women's Entrepreneurial Centers of Resources, Education, Access and Training for Economic Empowerment in Sub-Saharan Africa. These centers will help women gain the tools, resources, support and education needed to become successful entrepreneurs and exporters.
Intel has pledged to bring more than 600,000 young women in Nigeria and Kenya online in the next three years; while the MasterCard Foundation announced that nearly 6,000 of the 15,000 students it has pledged to support with its scholars program will be enrolled in high school and university by December 2014. Additionally by the end of the 10-year initiative 75 percent of these scholars will be girls and young women. Walmart, through its Global Women's Economic Empowerment Initiative, has committed to train one million farmers by the end of 2016, and half of them will be women.
Finally, six organizations have made formal commitments to support the expansion of Pink Ribbon Red Ribbon in Ethiopia and Namibia. This initiative is a public-private partnership aimed at reducing deaths from cervical and breast cancer in sub-Sahara African and Latin America.
The Congressional Black Caucus (CBC) also played some key roles in the summit. On Aug. 7, the CBC hosted "A Dialogue with African CEOs" entailing panel discussions and networking with African business and political leaders, U.S. private sector representatives, and members of Congress.
In addition. Rep. Karen Bass (D-37th District) hosted a forum to discuss economic investment in Africa that drew about 500 people.