The Carson Ravens attend USC training camp
Jason Lewis | 8/14/2014, midnight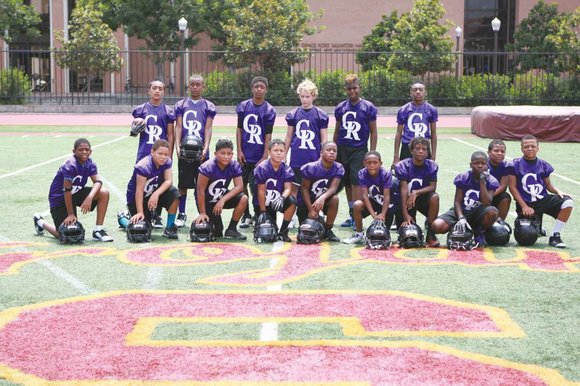 The Carson Ravens' Pee Wee team spent their first two days of training camp practicing at USC, on the same field where the college team holds a number of their workouts. The kids were able to work on the fundamentals of the game, and prepare for their upcoming season, with a prestigious campus as their backdrop.
The idea came from Fred Dorton, who is an alumni of the university. His son plays quarterback for the team, and he has a lot of experience mentoring children, especially in the inner city.
"I found that a lot of them didn't really know a lot about college," Dorton said. "They mentioned a couple of schools, but they didn't really have any background. They did not know how to get into college."
While being able to practice at a state-of-the-art facility, the young football players were also able to take a tour of the John McKay Center, which has an indoor practice field, high-tech weight room, meeting facilities, but most importantly, a large part of the building is dedicated to academics for the student-athletes.

It was important for these youth football players to see this part of the campus, instead of just hitting the field, said Dorton.
"Kids at this age... this is an impressionable time where they can either go to the left or the right," Dorton said. "They can stay in school, and keep focused on college, or they can be the next person going to prison."
One of the goals of the Carson Ravens is for the children to make it to college, whether it be through athletics or academics.

The Carson Ravens partnered with Alpha Phi Alpha Fraternity Inc, Beta Psi Lambda Chapter (Los Angeles), for this event, as well as the Black alumni of USC.