African American news for the week of August 14, 2014.
Carol Ozemhoya | 8/14/2014, midnight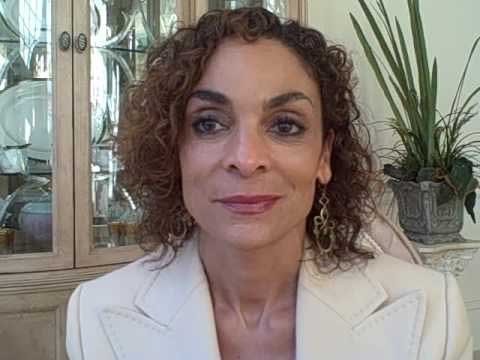 Georgia
The IRS has hit Atlanta resident Jasmine Guy, best known for her portrayal of Whitley on "A Different World," with a big fine. Guy reportedly owes more than $27,000 for failing to pay taxes in 2008 and 2012. In 2009, the former TV star and Broadway actress declared bankruptcy, claiming that her ex-husband, Terrence Duckett, left her an excessive amount of debt after their 11-year marriage ended in divorce.

The Bronze Lens Fifth Anniversary Film Festival will be held in Atlanta, Oct. 22-26. The event is designed to showcase films about and created by people of color. The festival will feature panels, workshops and film screenings. The event is open to film production professionals, actors, emerging filmmakers and the general public. For more info, go to http://www.bronzelens.com/
Illinois
The Professional Diversity Network, a leading developer and operator of online recruiting for diverse professionals, has announced a public/private partnership with the Illinois Department of Employment Security (IDES), which aids registered users during their search for employment. Available at www.IllinoisJobLink.com, users will be able to optimize their online resumes for free using the Resunate™ resume builder. Potential employers also improve their ability to identify and recruit candidates with the right skills for the jobs. The online tool has proven to double an applicant's interview rate by providing interactive feedback on how to best tailor a resume for specific positions. The trial service is provided at no cost to both IDES and users. Headquartered in Chicago, Professional Diversity Network owns and operates professional networking communities including: iHispano.com for Hispanic professionals, BlackCareerNetwork.com for African American professionals, WomensCareerChannel.com for women, Military2Career.com for veterans, ProAble.net for professionals with disabilities, OutProNet.com for professionals in the LGBT community, and AsianCareerNetwork.com for Asian professionals. For more info, visit prodivnet.com.
Maryland
A White teacher in Prince George County was awarded $350,000 last week as a result of a discrimination lawsuit he filed after an African American principal allegedly called him "poor White trash," among other racial slurs. Jon Everhart testified that the principal at Largo High School caused him to lose his job and his teaching credentials. Everhart will also receive back pay and benefits. The 66-year-old educator told the school board that he was "subject to cruelty" from Angelique Simpson Marcus, the school's principal. Everhart was once named Teacher of the Year at the school, but under Marcus, he began receiving poor performance reviews. Marcus maintained her innocence during the trial.
Michigan
A Detroit-area man who shot and killed an African American teenager on his porch has been convicted of murder. Theodore Wafer shot 19-year-old Renisha McBride after she knocked on his door last November in the early hours of the morning. Prosecutors believe McBride had been in an auto accident and knocked on Wafer's door seeking help. Wafer claimed during trial that he shot McBride in self-defense, after initially telling police he discharged the gun by accident.
Missouri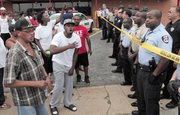 Civil unrest continues in Ferguson where an 18-year-old Black man was shot multiple times by a suburban St. Louis police officer over the weekend. The victim, Michael Brown, was reportedly unarmed when he died, police said Sunday, as hundreds of local residents protested and a civil rights leader expressed outrage at the killing. Brown had recently graduated from high school and was about to enter a local college, according to his mother, Lesley McSpadden. St. Louis County Police Chief Jon Belmar told reporters that the shooting occurred after an officer encountered two people—one of which was Brown—and a struggle began. It was not clear if Brown was the man who struggled with the officer. McSpadden said she doesn't understand why police didn't subdue her son with a club or Taser instead of shooting him. "We're outraged because yet again a young African American man has been killed by law enforcement," said John Gaskin, who serves on both the St. Louis County and national boards of directors for the NAACP. The Rev. Al Sharpton called the shooting death "very disturbing" and the New York-based civil rights leader said he would go to Ferguson to meet with the family.