When depression affects your kids
Experts: If a child seems sad or withdrawn for 2-3 weeks, parents should be concerned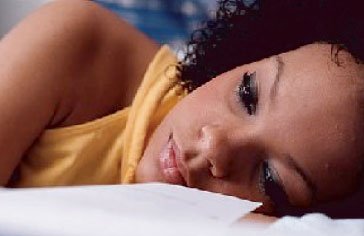 "Eventually things just spiraled downward in second grade where her light just went out," she said. "I was like her happy childhood had been swallowed up in a dark hole."
Her daughter was eventually diagnosed as suffering from general anxiety and has been seeing a "wonderful" therapist, Atkins Wardy said, for about a year.
When help is needed
Atkins Wardy knew something was wrong and eventually sought professional help, but often parents seek reassurance by telling themselves their child will grow out of the behavior or get better, said Dr. Robert Hendren, director of child and adolescent psychiatry at the University of California, San Francisco.
When the behavior is going on for weeks, it's really time to assess what's happening, Hendren said.
The first step in the case of tweens and teens is being direct and discussing the issue head on, asking them, for instance, how they are feeling and if anything happened to make them feel unusually sad, he said.
"Most adolescents will answer," said Hendren, who is also a past president of the American Academy of Child and Adolescent Psychiatry. "One of the things that we learn a lot as health care providers is the majority of the kids that we miss who have depression and who may go on and be at risk of suicide are kids who were just never asked."
Parents can also get more information by talking to the people around their child -- teachers, coaches, youth directors, even parents of friends.
"The parent is trying to gather data: 'Is my kid just acting unhappy, uncharacteristically unhappy like this at home, or is it being noticed elsewhere outside?' because ... if it's also outside, then we're talking about a larger issue," said psychologist Carl Pickhardt, author of the book "Surviving Your Child's Adolescence" and host of a weekly blog for Psychology Today.
Of course, not many children, if any, will be excited to run off to a therapist's office if their parents determine they need outside help.
Pickhardt says he deals with this all the time. He tells parents to tell their kids that they don't have to go and see anybody by themselves, but they do need to go see someone with their parent.
"You can choose to say something or not, but at least you can be here to hear what my concerns are and hear what the other person has to say," said Pickhardt, relaying the script he gives parents to use with their children.
"I've never had a kid not participate," he added.
Signs of suicide risk
Another huge challenge for parents is trying to determine when their child is at risk of suicide.
Hendren, who is also a professor of psychiatry at the University of California, San Francisco, recommends parents ask their children who appear depressed if they ever feel like their life is not worth living, or if they have ever thought about taking their own life.
Raising the issue does not give children the idea of suicide, said Hendren, putting to rest concerns that many parents might have.