Robin Williams and the next generation of comics
The late-night TV hosts all pay tribute to late comedian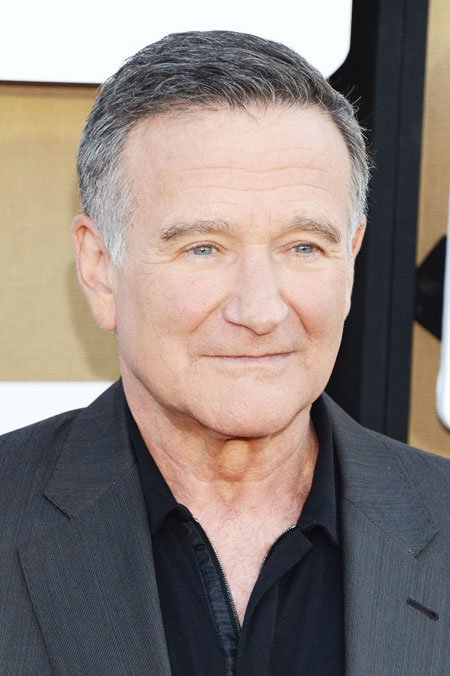 Comedic actor Robin Williams died at his Northern California home Monday, law enforcement official said. Williams was 63. Coroner investigators suspect "the death to be a suicide due to asphyxia," according to a statement from the Marin County, California, sheriff's office.
His unforgettable work as a comedian and actor, Robin Williams leaves behind close friends and family who loved him -- and also a tribe of fellow artists who hope to follow in his footsteps.
As Hollywood and fans mourned the loss of Williams, who committed suicide at his California home Monday, a younger generation of comedic actors expressed their admiration for the legendary performer.
And, like the rest of us, they tried to make sense of it.
In a poignant essay published in The Guardian, actor and comedian Russell Brand gave this assessment of Williams: "Hidden behind his beard and kindness and compliments was a kind of awkwardness, like he was in the wrong context or element, a fallen bird on a hard floor."
Yet there was so much talent.
"Robin Williams was exciting to me because he seemed to be sat upon a geyser of comedy," Brand wrote. "Like he didn't manufacture it laboriously within but had only to open a valve and it would come bursting through in effervescent jets. He was plugged into the mains of comedy."
In some ways, Brand is the ideal person to write about Williams. The pair shared the willingness to shock and be unconventional in their stand-up work. But the British comic is not the only one benefiting from the trails Williams blazed.
On Tuesday, all the late-night hosts -- Jimmy Fallon, Seth Meyers and Conan O'Brien -- took time to honor Williams and share their memories. All expressed their joy in watching him perform and their sadness that he succumbed to his demons.
"I think it's particularly courageous for someone to be that generous of spirit in the face of that kind of depression," O'Brien said.
Chris Rock, who is known for his edgy, political humor, told ABC that Williams was "one of the funniest guys I ever saw in my life."
"I remember the first time I saw 'Mork & Mindy,' " Rock said. "And I know this sounds weird, it was like watching, it was the first time I saw an actual human being be as funny as Bugs Bunny. You know what I mean? Like he wasn't human in a sense. When they (cast) him as an alien it was perfect because he was so from another world."
Hollywood can be competitive, but Rock said Williams was warm and always supportive of his colleagues.
"I never heard that guy trash, you know, comedians sit around and trash each other all day," Rock said. "I never heard Robin Williams say anything remotely bad about any comedian. He has such a respect for the art form in general at all levels."
Like Williams, "Let's Make a Deal" host and comic Wayne Brady enjoys a career built on being the funny, approachable guy. Brady paid homage to the star who -- despite being an Academy Award winner -- took the time to do a duet with him on the improv show "Whose Line Is It Anyway?"