Why marijuana's moment has arrived
By Julian Zelizer | 8/11/2014, 3:19 p.m.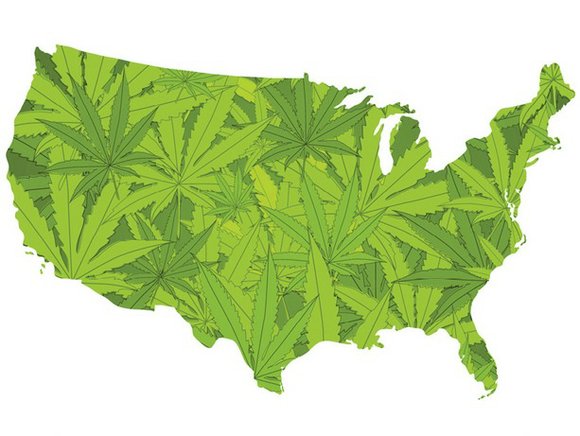 A few decades ago, marijuana was a topic that relatively few people, mostly counterculture musicians and comedians, spoke about in public. The comedy team of Cheech and Chong made films such as "Up in Smoke" that extolled the pleasures of smoking pot at a time the subject was still taboo.
"When trouble times begin to bother me," they sang, "I take a toke and all my cares go up in smoke." On the fringes of American society, it was usually possible to find activists who wanted to legalize it, as the reggae artist Peter Tosh famously sang. Efforts to legalize the substance in the mid-1970s failed.
Now marijuana has gone mainstream. Twenty three states and the District of Columbia have legalized medical marijuana. Colorado and Washington have legalized pot for recreational use. The media has featured lively debate over the issue.
Joining other media outlets that have run articles supporting this cause, The New York Times editorial page published a number of high-profile pieces that call for making pot legal at the national level and outline specific steps that should be taken to ensure that the industry evolves in a safe manner.
How did we reach this point? How have we come to the brink of ending the national prohibition against a drug that has been roundly condemned for years as a grave danger to health and a gateway to drugs that can be devastating over time?
Here are eight reasons:
Generational change: The baby boomers are now the grandparents in the room. This is one of the most important factors driving the national debate.
Baby boomers grew up in an era when the use of pot was quite common. Even if a person from this generation did not smoke themselves, they knew someone -- often friends or family -- who did. According to a Pew Poll released in April, 52% of baby boomers favor legalization.
Martin Lee who directs the medical marijuana information service, Project CBD, said, "It's not just long-haired rebels and stoners. It's Mom and Dad, Republicans and Democrats, a real slice of America."
Their parents, who were more staunchly opposed to allowing this drug to be used, are now extremely elderly or deceased. With a gray generation that is more comfortable with the drug being used and sees it as not being greatly different than alcohol, the tenor of the debate changes. Younger and middle aged Americans don't find much pushback. With 69% of millennials supporting legalization, according to the same Pew poll, the opposition to legalization keeps falling.
The War on Drugs has failed: Many experts agree that the War on Drugs, launched under President Richard Nixon, has been a complete failure.
Often compared to the Prohibition Era, when Congress tried to ban alcohol, it has been clear that the focus on the legality of the sale and use of drugs -- rather than on the provision of services to addicts -- has resulted in bloated prisons and hugely expensive policing operations, neither of which have really stemmed the sale of these substances. Indeed, the fact that drugs such as marijuana have been illegal has spurred an unregulated criminal market that preys on disadvantaged Americans who often depend on this as a source of money.