Concert series continues on the BLVD
Three bands scheduled to entertain in downtown Lancaster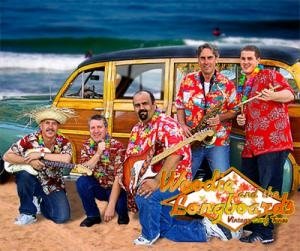 The Sierra Toyota Scion All-American Concert Series, co-sponsored by BeX Bar & Grill, continues to entertain attendees this month, with bands bringing their talents to the BLVD Bandstand stage. The weekly Farmers Market will also continue to draw in hundreds of residents with its fresh produce and delicious treats from 4 to 9 p.m.
On Aug. 14, Beach Boys cover band, Woodie and the Longboards will perform. Hailed as one of America's top oldies acts, performing hits from the '50s-'80s, Woodie and the Longboards are sure to put on a memorable performance.
Stone Soul will continue to ride the musical wave on Aug. 21. Thrilling thousands of fans year after year, they bring their Classic Soul and Motown sound to the Bandstand. Their sound has been called upon to support Stevie Wonder and the O'Jays, Diana Ross, and B.B. King. To close out the month, Lancaster's own Jacob Nelson and the Tone Wranglers will perform on Aug. 28. After a tremendous year of sucesses, including playing center field during the LA County Airshow night at Lancaster Municipal Stadium, the band brings new songs and new line dances for the whole family to enjoy.
While venturing through downtown Lancaster, visitors are encouraged to take time to discover all The BLVD has to offer. With more than 25 local retail businesses and 20 unique restaurants, as well as numerous options for entertainment including a cinema and bowling alley, The BLVD is the Antelope Valley's premier location for an evening on the town.