Legendary drummer Idris Muhammad dead at 74
New Orleans native contributed to generations of musicians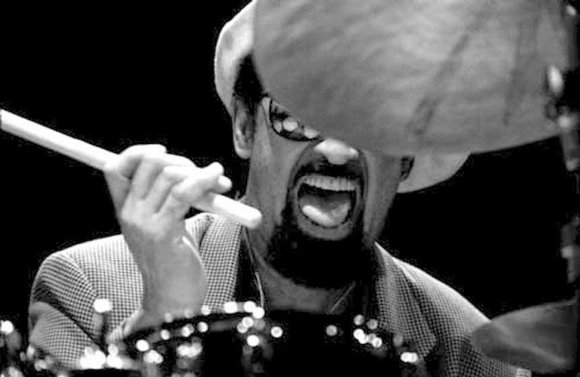 Muhammad and the rest of his rhythm section provided an elegant yet funky cushion for an emerging saxophonist who would soon create a sensation, as founder of the smooth jazz style that would come to dominate the adult contemporary radio format—the late Grover Washington Jr.
On perhaps the album's most celebrated track, the melodic "Loran's Dance," the quintet manages to intertwine easy accessibility with musical complexity, as Washington (who also wrote it) contributes both alto and tenor sax solos thanks to the magic of overdubbing. All of this is built on a foundation laid out by Muhammad and his patented no frills, tight grooves.
As a tribute to its longevity, "Loran's Dance" was "sampled" by the Hip-Hop group the Beastie Boys in their 1989 title "B-Boy Bouillabaisse" the final track from the album "Paul's Boutique." Sampling is the act of taking a portion of one recording and using it as an intricate part of another recording. Muhammad himself was sampled by scores of artists from all segments of the musical spectrum, including Drake, Lupe Fiasco, and Jamiroquai. Unlike many of his peers who have issues with this appropriation, Muhammad embraced sampling.
He explained his view to an interviewer in this way "…it don't really belong to me, man; I'm only the creator. If you take something I create, and you do something with it, then someone else will take it and move it to another stage," he said. "The gift the creator has given me, I can't be selfish with."
Wanderlust led Muhammad to venture across the Atlantic, first to the United Kingdom, then on to Austria for several years. In the late 1990's, Muhammad and his friend, drummer and music journalist Britt Alexander, embarked upon a series of recorded interviews that became a biography released in 2012, when Muhammad had retired and returned to his native New Orleans. Titled "Inside the Music: The Life of Idris Muhammad," the cover features the master percussionist decked out in the colorful regalia of a Mardi Gras Indian, one of the personas who led the festivities in the marches and parades that enthralled him in his youth. In it, he expounded on his philosophy of performing starting with the bass drum from the "bottom-up," concentrating on the music and nothing else.
"Guys ask me why I wear dark glasses on the bandstand. It's because I'm playing with my eyes closed," he maintained. "I don't want to look at anybody; I don't want to see anything. I go inside when I play."
PHOTO TK WITH ARTICLE