Legendary drummer Idris Muhammad dead at 74
New Orleans native contributed to generations of musicians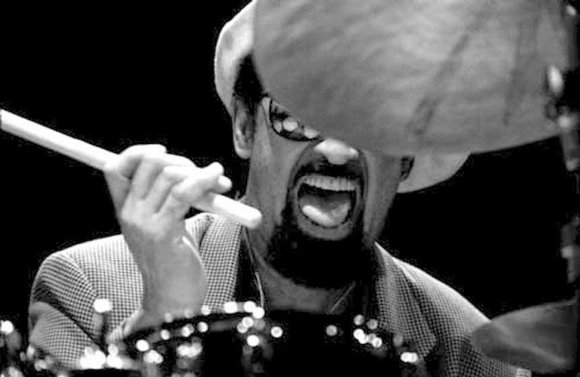 Although he did not boast the marquee status of contemporaries such as Art Blakey and Elvin Jones, none of them eclipsed the influence of Idris Muhammad's "bottom-up style" of drumming, and his ability to adapt across a variety of musical styles that spanned some five decades. The legendary bandleader, composer, and percussionist died July 29 at the age of 74 in Fort Lauderdale, Fla. The cause of death was not immediately revealed, but family members acknowledged he had previously been undergoing dialysis. He was buried immediately according to the dictates of his Islamic faith.
Born Leo Morris in New Orleans' 13th Ward on Nov. 13, 1939, he absorbed that city's rich cultural heritage of African slave dances, Jazz funerals, and other forms of street music associated with the Crescent City. Growing up as a contemporary of the famed Neville Brothers' Funk/Rhythm and Blues group, young Morris remembered another inspiration coming from the sound of a stream presser in the dry cleaners next door to his parent's house.
The fledgling musician tried to emulate the sound of the machine on his drum kit, and this was just one of the ingredients that contributed to his signature sound. He was especially enamored with the bass drum.
Along with all of these cultural influences and diligent practice, he soon made a name for himself at the age of 16 by performing on the 1956 Fats Domino hit "Blueberry Hill."
Moving on to his first national tour with soul crooner Sam Cooke (he can be heard on the single "Chain Gang") Muhammad arrived in Chicago where he contributed to hits by Curtis Mayfield and the Impressions including "Gypsy Woman" and "People Get Ready." Moving east to New York, he became the house drummer at the landmark Apollo Theater.
In 1966, Muhammad married Delores "Lala" Brooks, lead vocalist for the Phil Spector produced girl group, The Crystals, of "Da Doo Ron Ron" fame, and they both embraced the Muslim religion (his adopted name Idris, is a reference to an ancient prophet mentioned in the Holy Qur'an). She appeared with him in the controversial countercultural rock musical "Hair," where he served as its "house" drummer and musical director for several years on Broadway.
Residency in the New York area naturally meant rubbing elbows with that city's burgeoning jazz community, and this led to gigs as a session man with some of the leading musicians of the era. This included a decades-long association with the musician Muhammad is perhaps most commonly related, pianist Ahmad Jamal.
Another fruitful connection came through the collaboration with producer and impresario Creed Taylor. In the 1970s, Taylor launched a series of record labels that achieved artistic and commercial success in the emerging genres of fusion and soul jazz. Among their releases was the 1974 Kudu album "Power of Soul" (after the title track composed by Jimi Hendrix). It was also Muhammad's first solo work as a leader. It featured an all-star line up including Joe Beck on guitar and Randy Brecker on brass, as well as the stellar arrangements of Bob James, who also provided keyboards.