'Banda Machos' wrap summer concert series at Palmdale Amphitheater
Last show of the season planned for tomorrow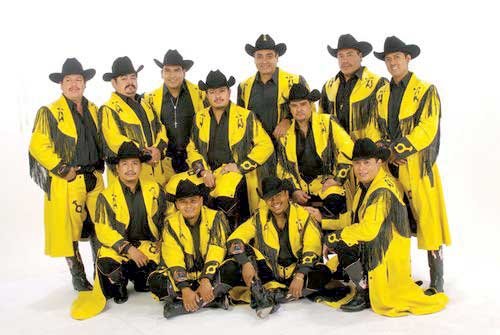 Mexican regional sensations "Banda Machos" will bring their unique blend of Banda, Quebradita and Ranchera sounds to the Palmdale Amphitheater stage tomorrow.
Gates open at 6 p.m. and the concerts begin at 8 p.m. rain or shine. Guests are encouraged to bring lawn chairs or blankets. Carry-in food, beverages, coolers, alcohol and pets are not permitted. Food, beer and wine will be available for purchase.
Tickets are on sale at www.cityofpalmdale.org/TheAmp. General admission tickets are $10 and may also be purchased the day of the show at the gate.
Since their formation in 1990, Banda Machos (or "La Reina de las Bandas" as they're commonly known) have been blazing a trail in the Mexican regional market.
They have amassed several number-one singles, platinum albums and countless awards from their musical peers. Now 24 years into their career, this 13-piece ensemble is going strong and kicking off the most exciting phase of their career as the creators of Quebadrita with their techno banda style.
On the social networks, Banda Machos are a dominant force as well. Their smash single "No Hay Problema" has earned nearly two million YouTube views and 2 videos for "Sangre De Indio" and "Al Gato y El Raton" (their all-time biggest hit) are well into the millions.
Originally from Villa Corona in the state of Jalisco, current band members include Agustín Mariscal, Alejandro Diaz, Arturo Avila, Eduardo Noriega, Efrain López, Eleuterio Velazquez, Francisco Bueno, Javier Vidal, Jose Juan Guardado, Julio Cesar Guerrero, Leocadio Bueno, Rosalío Palafox and Ruben de Landa.
For more information on the concert series, please visit www.cityofpalmdale.org/amp or call 661/267-5611.