Pressure mounts on NBA team owner over racist comments attributed to him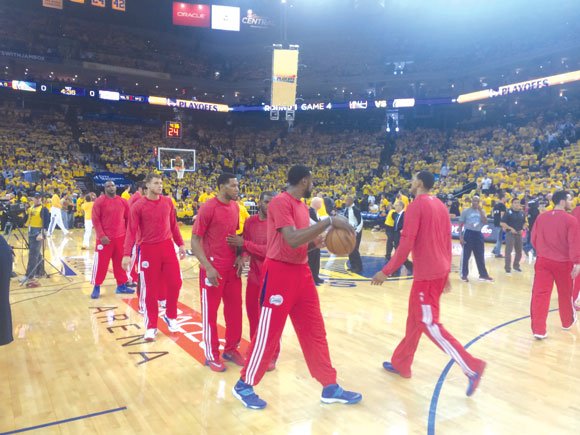 Pressure is mounting on a National Basketball Association team owner who allegedly made racist comments.
A litany of NBA legends have slammed Los Angeles Clippers owner Donald Sterling. Former players like Michael Jordan, Kareem Abdul-Jabbar, Magic Johnson and current greats such as LeBron James have said that if Sterling did indeed say what recordings posted on two popular news sites seem to suggest, he must face consequences.
Kevin Johnson, a former NBA player who is the mayor of Sacramento, California, called for an "immediate investigation" in a statement on the National Basketball Players Association website.
If the reports are true "there needs to be strong and swift action taken," he said.
Johnson spoke on CNN's "New Day" on Monday, saying that Sterling is in a unique position and any measures taken should consider that.
"When you have an owner, they're in a position of influence," he said. "And players are out there working very hard to be good at their craft, to win ballgames, but every time we have a playoff game, there's dollars to be made. And if those dollars go into the pocket of an owner who doesn't value or respect players, that is very problematic."
On Saturday, TMZ posted a 10-minute recording of a phone conversation, allegedly between Sterling and his girlfriend V. Stiviano. According to the website, Sterling reportedly made discriminatory remarks during an argument he had with her on April 9.
The man alleged to be Sterling seems mad about a photo the woman posted to Instagram with Magic Johnson.
"In your lousy fing Instagrams, you don't have to have yourself with -- walking with black people," the man says.
"If it's white people, it's OK?" she responds. "If it was Larry Bird, would it make a difference?"
Bird, the longtime Boston Celtics star, was Johnson's NBA rival.
"I've known (Magic) well, and he should be admired. ... I'm just saying that it's too bad you can't admire him privately," the man on the recording says. "Admire him, bring him here, feed him, fk him, but don't put (Magic) on an Instagram for the world to have to see so they have to call me. And don't bring him to my games."
On Sunday, the sports website Deadspin released a 15-minute audio recording of a conversation that purports to be Sterling talking with Stiviano earlier this month about her Instagram photo feed.
If authentic, the remarks seem to reflect Sterling's embarrassment and frustration with Stiviano over her associating with African-Americans at Clippers games and for posting such pictures on her Instagram account.
Neither website has said how it obtained the recordings. Stiviano's lawyer's office said Sunday that she didn't release the recordings but that they are legitimate.
"This office understands that the currently released audio tape of approximately 15 minutes is a portion of approximately one (1) hour of overall audio recording of Mr. Donald T. Sterling and Ms. Stiviano, and is in fact legitimate," Mac E. Nehoray said in a news release. "Ms. Stiviano did not release the tape(s) to any news media."