April is Autism Awareness Month
Disorder occurs in 1 in 68 births in United States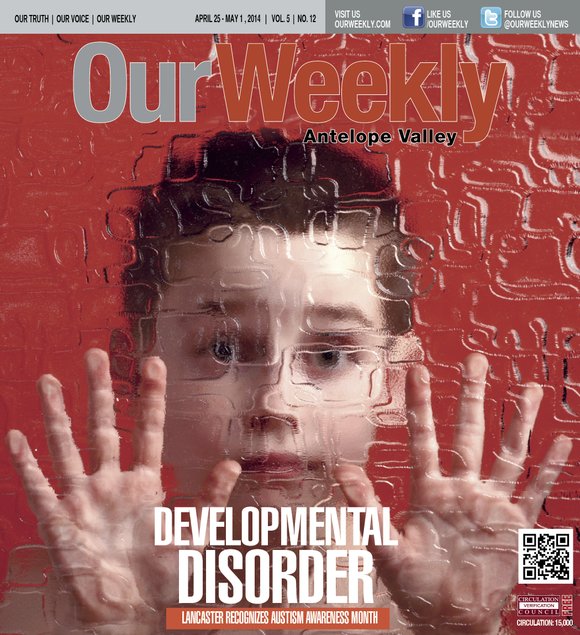 Parents naturally obsess over an infant during the first year of life. The joys and concerns are often myriad as the newborn occupies practically all of the parent's waking hours. A developmental disability, however, may be one of the worst fears a parent/caregiver may encounter. Autism Spectrum Disorder (ASD) is a dreaded diagnosis that afflicts one percent of American children ages three to 17 years.
April is Autism Awareness Month and parents whose child may be among the 1 in 68 births classified with this disorder are working more than ever to discover how they can best care for their little one who may fall behind early in reaching developmental milestones. The city of Lancaster played its part with its sixth annual "Light It Up Blue" fundraising walk earlier this month at Lancaster Municipal Stadium. Proceeds helped to provide support services for affected families in the Antelope Valley.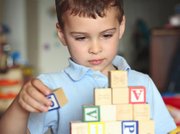 Autism is America's fastest growing developmental disability with cases having increased substantially over the past 10 years. The Autism Society of America has reported that one in 1.5 million Americans live with autism with estimated costs for families have surpassing $60 billion annually. This figure is expected to increase $200 billion to $400 billion by 2024. Neurologists remain at a loss at what causes autism, but the cost over a lifetime could amount to as much as $3.2 million per person.
It is generally accepted that autism is caused by abnormalities in brain structure and function. Brain scans have shown differences in the shape/structure of the brain in children with autism versus the "brain shape/structure" of so-called "neurotypical" children or, those who are not diagnosed with autism but show a marked intellectual or developmental difference. In some families, there is a pattern of autism or related disabilities, further supporting a theory that autism has a genetic basis. No gene has been identified as causing ASD and although some children are born with a susceptibility for ASD, scientists have yet to identify a single "trigger" that can provide an early indication of autism. Researchers at the Autism Society continue to search for irregular segments of a genetic code that children with autism may have inherited.
The Centers for Disease Control and Prevention (CDC) announced last month that the rates of autism diagnosis has increased more than 30 percent since 2008. Though a diagnosis does not always mean services (i.e. screenings, interventions) are required, the earlier that action is taken, the better [outcome] may be enhanced for the individual.
"Far too many unnecessary obstacles are placed in the path of many individuals living with ASD, especially adults," said Scott Badesch, president and CEO of the Autism Society of America. "Better services and supports are needed; the challenges in meeting [high] costs are overwhelming for most families, and the need for equity and increased family services is paramount." Badesch added that the United States must continue to "close the gaps" in autism services in communities of color, and advocates for a national commitment to be "more responsive" to the daily needs of persons living with autism.