Hard out there for a Sistah
The plight of African American actresses to survive in Hollywood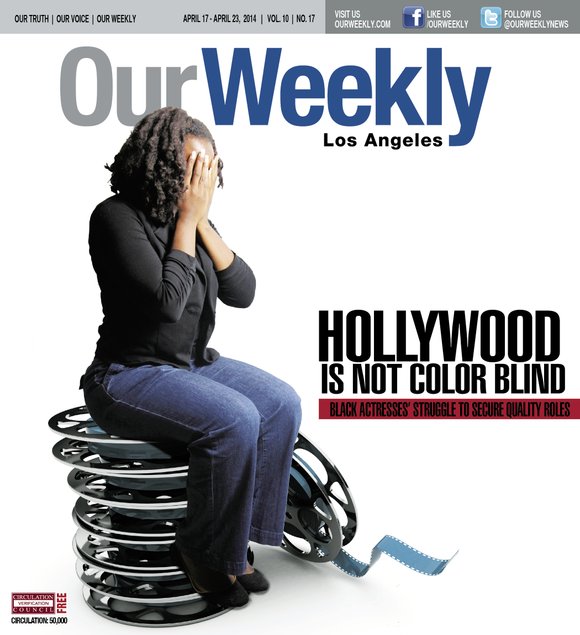 Malcontents in a season of success
"African Americans have always been the 'dark other.'"

-from an interview by Erika Alexander in "Madame Noire"
Unlike these new comers, Erika Alexander is a seasoned veteran of the Hollywood hustle. With 47 credits on the Internet Movie Database (IMDB), she is one of the fortunate few able to earn her living in a dramatic career that includes tenure as a regular on The Cosby Show and Living Single.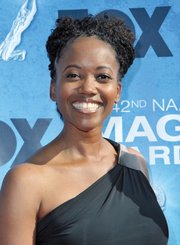 Still, the TV and movie veteran was dissatisfied about what she sees as unwillingness by show biz "gate keepers" to cast Black folks in anything other then stereotypical roles.
She acknowledges entertainment as a "cutthroat business" for everyone regardless of race or gender.
"Disappointment is part of the gig," she says.
"All artists, especially artists of color and women, must come to terms with the limitations of this industry and our promotion, or lack of promotion, in it. It's the law of supply and demand."
Yet and still, she believes improvements can easily be achieved given a little prodding by the "gate-keepers."
To vent her frustration, Alexander focused on one of her favorite TV dramas, the 1960s period piece "Mad Men," a show set in the fast-paced advertising industry, where "Negroes," as they were known during that time frame, appear irregularly as domestics or clerical characters. She set out to write a script, one she knew would never be bought or aired, in which the show's protagonist, Don Draper, is forced to go uptown to Harlem to engage a Black ad agency in order to reach the lucrative African American consumer base.
She then posted it online to show that an integrated cast could successfully be introduced into the series for dramatic effect. "The show already had good bones," she said, "I just put some dark meat on them."
Over a month has passed since the 2014 Academy Award festivities, proclaimed as a banner year for Black performers in Hollywood. The triumph of a Black-themed motion picture, 12 Years a Slave, was the icing on the cake for a film season proclaimed as a turning point for Black filmmakers, and the movies they generated.
Even before the ceremony, the public's appetite for variety was whetted by the annual "Hollywood" issue of Vanity Fair, in which six of the 12 movie stars featured in the three-paneled gatefold cover, shot by celebrity photographer Annie Leibovitz, were Black people. Pulitzer Prize-winning fashion journalist Robin Givhan (The Daily Beast, Newsweek, New York magazine, The Washington Post) summed it up succinctly.
"Diversity is important," she quipped, "diversity sells."
Before one gets complacent in the afterglow of Oscar hoopla, remember that there have been earlier, "banner years" for Blacks in cinema. In 2001 the two top individual awards for Best Actress and Actor were won by Black performers Halle Berry and Denzel Washington (who beat out fellow nominee of color Will Smith), causing less jaded Hollywood onlookers to herald it as the dawn of a new age of diversity in Tinseltown. Alas, a few months after the applause died down, the profile of minority participation declined as well.