Hard out there for a Sistah
The plight of African American actresses to survive in Hollywood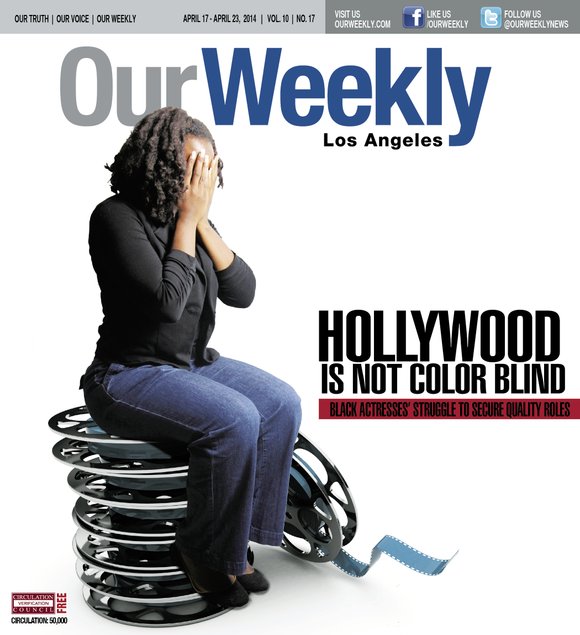 I think the bottom of the totem pole is African American women, or women of color. I think they get the least opportunities in Hollywood.
-Denzel Washington
On a recent Wednesday morning, Melanie Pantin rushed out of her Koreatown apartment to catch the Los Angeles Metro "Red Line" for an audition out in the San Fernando Valley. She specifically was up for an "infomercial" in Studio City, which would require little of the theatrical skills the New York Film Academy (NYFA) alumnae has honed over the past few years. She initially trained at the school's Manhattan campus before transferring to its branch in Burbank.
With her luminous eyes and easy smile, the native Trinidadian says she has had a generally positive reception from African Americans in this country ("they love me," she insists) her voice occasionally slipping into the lilt of her Caribbean homeland ("it comes and goes," she says). On a professional level, she admits being a woman of color relegates her to supporting roles, as those casting for leads—even student films or low budget productions—generally seek out White actresses.
"When I go onto these casting sites and look at the (character) breakdowns (a brief analysis of the main speaking parts used for casting calls), more than 50 percent specifically request Caucasian females."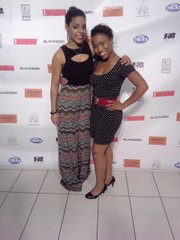 Pantin has had consultations with an instructor at NYFA to work on her accent, but doesn't want to lose it completely.
"I want to be able to turn it on and off, and I'm trying to find that balance," she says.
In this, her roommate and fellow NYFA grad Sia Foryoh may have an advantage. Born in Sierra Leone, and cast out during that country's civil war at the tender age of four, she has survived a two-year separation from her parents, and being bounced around Guinea and Senegal, where she reunited with her family before moving on to England, then leaping over the Atlantic to finish high school in Canada and beginning studies at the Vancouver Film School (VFS), before transferring to NYFA.
Along the way she has picked up five languages: Creole, Kissi, Mende, French, and of course English, with all the attendant standards of correctness.


As an expatriate, Foryoh has a unique insight into the the racial dynamic's of America, and the stigma of being able to string grammatically correct sentences together.
"Caucasians are shocked that I am educated and speak the way I do," she reveals, adding that those on the other end of the racial spectrum have their own reaction to her physical appearance and her conversational voice.
"When the Blacks ask me where I am from, they start to think that I am 'too good' for them, or that I was around a lot of White people."
Recently, Foryoh had an audition for a direct-to-video project wherein the three men doing the casting, all of African descent, were surprised when she started speaking, slow to reconcile the voice they were hearing to the person standing before them.
They are just two of the thousands of attractive young women who flock to Hollywood every year, hoping to become the "next big thing." Those who are serious about their craft will not rely on their good looks, but will invest in acting classes and expensive tutorials with dialogue coaches in order to be ready for that preverbal "big break" which, if not propelling them to stardom, will open the doors towards steady work and a comfortable living. For Foryoh and Pantin, this intense competition is compounded by their "otherness, both as foreigners and Black women.