Boxer, Rubin 'Hurricane' Carter, dies
Wrongly convicted of murder he spent 19 years in prison
By Steve Almasy and Eliott C. McLaughlin | 4/24/2014, midnight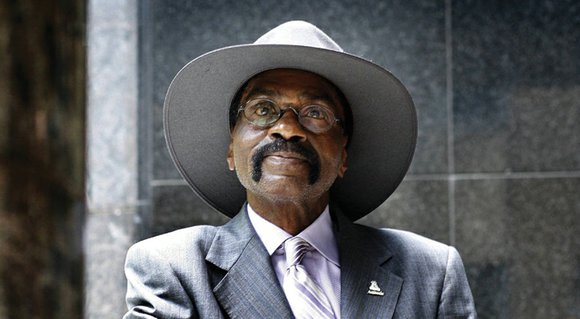 He was convicted and sentenced to three life terms the following year. The ruling was later overturned, but Carter was convicted again in 1976, a year after Bob Dylan co-wrote a song declaring his innocence. That conviction, too, was tossed out, and Carter walked out of prison in 1985. In 1988, a Passaic County prosecutor filed a motion to dismiss the charges.
By that time, Carter was a cause celebre. In addition to the Dylan tune, his case had drawn the attention of a heavyweight counterpart, Muhammad Ali, and actor Burt Reynolds, among others.
His plight has also inspired at least a half dozen books, including his own autobiography, written from prison. A major motion picture that opened years after Carter's release would earn actor Denzel Washington his fourth Oscar nomination.
"God bless Rubin Carter and his tireless fight to ensure justice for all," Washington said Sunday.
The 1999 film played a key role in introducing Carter to an audience that had not followed his two-decade legal saga, but the ex-boxer said Washington, in a way, also introduced him to himself.
In his 2011 book, "Eye of the Hurricane: My Path from Darkness to Freedom," Carter explained that he was not perfect and conceded guilt to a host of regrettable crimes including assaults and robberies—but not murder.
Those crimes, he said, were perpetrated when he was blind, operating unconsciously—a recurring theme in his book—and they were the product of the anger to which he succumbed growing up under Jim Crow, he said.
CNN's Chris Kokenes contributed to this report.