Award-winning Broadway playwright Phillip Hayes Dean succumbs at 83
'Paul Robeson' marks his Los Angeles directorial debut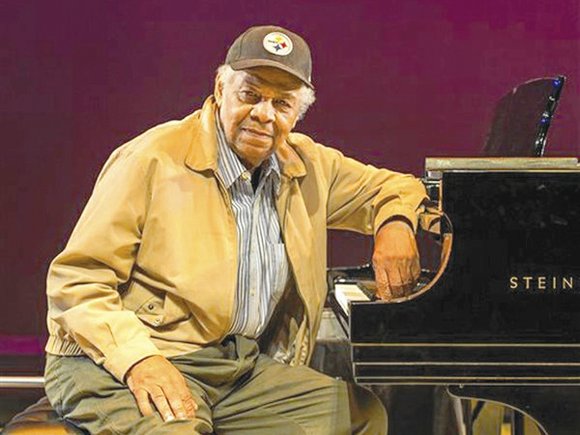 Phillip Hayes Dean, a playwright, director and actor in New York, Los Angeles, Chicago and various regional theaters, died on Monday, April 14, from a heart condition, a family spokesperson announced. He was 83.
Phillip Hayes Dean might be best known for his Broadway play Paul Robeson, performed by James Earl Jones in 1978, in Avery Brooks' revivals in 1988 and 1995, and now at Ebony Repertory Theatre, 4708 W. Washington Blvd, starring Keith David. The play will close on April 27.
Born and reared in Chicago, Ill., and later in Pontiac, Mich., Dean received his initial theater opportunity apprenticing at the Will-O-Way Playhouse in Bloomfield Hills, Mich. His first assignment was pulling the curtain for the play Life with Mother. He subsequently appeared in their production of Heaven Can Wait.
He later moved to New York City, where he appeared on Broadway in Wisteria Trees starring Helen Hayes and an all Black version of Waiting for Godot.
Dean began writing plays in the 1960's, (among the many:) The Last American Dixieland Band; Moloch Blues: The Owl Killer and Dink's Blues, The American Nightmare, Thunder In The Index, This Bird Of Dawning Singeth All Night Long, and Dream Of Passion. His plays have been produced throughout the United States, and in New York City, at the American Place Theater (This Bird Of Dawning Singeth All Night Long, Freeman, and Every Night When The Sun Goes Down), and at the Negro Ensemble Company The Sty of the Blind Pig, which won the Hull-Warriner Award and the prestigious Drama Desk Award, and was named one of the season's ten best plays by Time magazine the year it was produced.
His play, Paul Robeson, has had three Broadway productions, a London production, and has toured across the United States and Europe. Dean worked extensively as a director and has taught acting and playwriting at the University of Michigan. He made his Los Angeles directing debut with the production of Paul Robeson.
Phillip Hayes Dean is survived by his wife Patricia Dean, two daughters Wendy and Karen, four grandchildren, and his brother Howard Dean.
Services will be held in Los Angeles at a private ceremony. A public memorial at the Nate Holden Performing Arts Center Los Angeles is currently being planned and will be announced. In lieu of flowers, donations in the memory of Phillip Hayes Dean can be made to the Southern Poverty Law Center at SPLCenter.org or by calling (334) 956-8200.