Haze Daze
California's emerging medical marijuana economy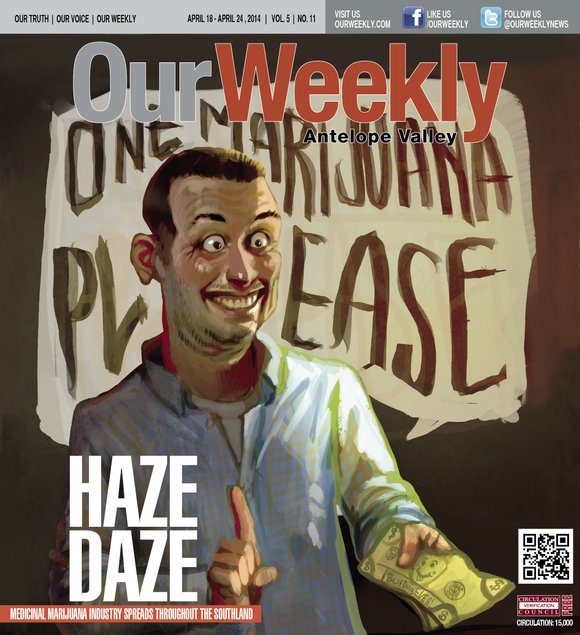 The American crime drama Breaking Bad created and produced by Vince Gilligan depicts the main character, actor Bryan Cranston, as high school chemistry teacher Walter White, who uses his knowledge of physical science to produce crystal methamphetamine, or crystal meth as it's more commonly called. White can be best described as an "American citizen gone bad" according to a recent article in TV Guide.
In the last episode of the crime drama (episode #62) White dies of a gunshot wound fired from his remotely controlled MacGyver-esque machine gun, which he designed to inflict revenge on a gang of neo-Nazis that double-crossed him.
Initially, the crime drama encourages the television audience to believe White's drug transactions were for the sole purpose of creating a nest egg for his family before he succumbs to lung cancer. However, White's persona as the "family protector" is diminished later when he admits that his life as a drug manufacturer was for himself, stating that "he did it because he enjoyed it, was good at it, and it made him feel alive."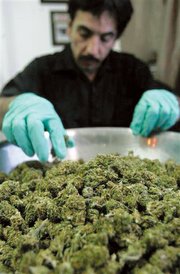 Charles Byrd believes he was dealt the same deck of cards as Walter White. He was a science teacher until he lost his job after the private charter school where he taught was shutdown; he would have needed further education to get work with a public school district. Although circumstances differ, this created a financial hardship similar to what Breaking Bad's anti-hero endured. Byrd has a son who is ill, his wife is pregnant and he has prostate cancer.
"Although it's not fatal…I'm not dying of cancer like White, but it's scary," he said. Byrd felt he had to take a gamble when the cards appeared stacked against him. A close relative suggested that Byrd open a medicinal marijuana dispensary.
His first introduction to medicinal marijuana was in the early '60s. His grandmother would prepare a solution of green alcohol and marijuana to be used as a topical analgesic. "I remember my brother wondering if he could remove the marijuana leaves from the jar, dry them, and roll a joint," he recalled. "My friend said no, he had tried it with his grandfather's supply and it didn't work."
Byrd says when he is asked about his profession he doesn't divulge that information because he feels somewhat embarrassed. He will discuss what he does for a living with cancer patients or people in the medical field but not your average Joe-blow.
"I believe we as Americans see clinic owners as drug dealers," he explained. "I don't want to be kidnapped or suffer a 'jack move' or a robbery that many drug dealers experience."
The most embarrassing incident Byrd can remember was while making a cash deposit at a bank. The teller looked at him and said "one moment sir," then summoned her manager.
"The manager asked me to step down to the last window away from the teller line and I did. I just thought this was routine due to the amount of money I had." Byrd was informed by the manager that it wasn't the amount of money that was the issue, it was the pungent scent of marijuana.