'Springfest' tomorrow in Palmdale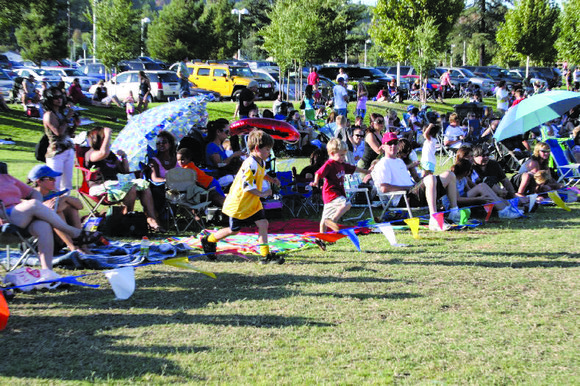 The popular Children's Spring Fest & Egg Hunt will be held tomorrow from 10 a.m. to 2 p.m. at the Palmdale Amphitheater. It is free and open to kids ages two through 12.
A free egg hunt, crafts and activities will all be part of the fun. A Kids Fun Zone will also be available for $2. It will include pony rides, petting zoo, slide racer, castle obstacle course, jumbo maze, Euro bungee and bubble balls.
The Easter Bunny will also be on hand to greet the children. "Bunny and Me" photos will be available for $2.
Food vendors will be onsite.
The Children's Spring Fest and Egg Hunt is made possible through the generous sponsorship of the Warnack Foundation, Ventura Graphix and Mommy's Playtime Fit Studios.
"Once again the generosity of the Warnack Foundation is making a positive impact in Palmdale," said Palmdale Mayor Jim Ledford. "The foundation continues to identify areas where they can uplift the community and provide some resources to improve the quality of life for our residents.