Beats By Dre is hiring; Kennard Brown awarded; Kevin Navayne plays; Marcus Garrey
African American news for the week of April 10, 2014.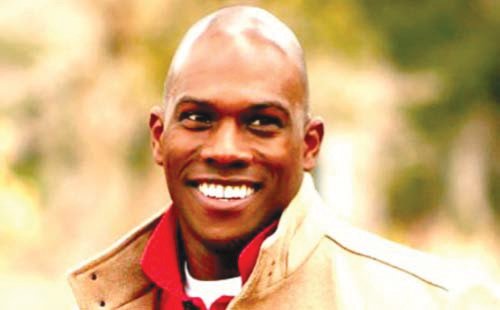 North Carolina
Wave Communications Films has announced that 'Racial Taboo' will be shown at St. Stephen AME Church as the kick-off event for the YWCA of the Lower Cape Fear's Stand Against Racism. It will be shown on April 24 the St. Stephen sanctuary located at 501 Red Cross Street. The film screening will be followed by an audience discussion. St. Stephen AME Church has Gothic Revival architecture and it was completed in 1886. During the Jim Crow era it had a swimming pool in the basement to provide a place for African-American members of the community to go swimming. Racial Taboo explores why it is difficult for Americans to talk about subjects related to race and how to change that. It is screened by communities who are interested in building bridges between people with different ethnic origins. The film's trailer can be viewed at www.RacialTaboo.com.
Tennessee
Kennard Brown, executive vice chancellor and chief operating officer of the University of Tennessee Health Science Center (UTHSC), has received the Healthcare Education Award from the Nashville-based Council on Workforce Innovation. The statewide award, presented at the recent 2014 Healthcare Diversity Forum in Nashville, recognized Brown's efforts in promoting diversity in healthcare education.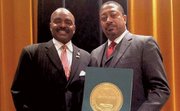 The regional forum, which drew administrators, clinicians, educators, human resource specialists, and business leaders, focused on the financial value of diversity in the healthcare workforce, and discussed resources for advancing quality healthcare delivery for underrepresented populations. The Council on Workforce Innovation is part of the National Organization for Workforce Diversity, a private, public and non-profit coalition to promote workforce diversity initiatives. Brown has been with UTHSC for 15 years. He started in the Office of General Counsel, and has directed several UTHSC offices, including Equity and Diversity, Employee Relations and the Center on Health Disparities.
Compiled By Juliana Norwood.