Beats By Dre is hiring; Kennard Brown awarded; Kevin Navayne plays; Marcus Garrey
African American news for the week of April 10, 2014.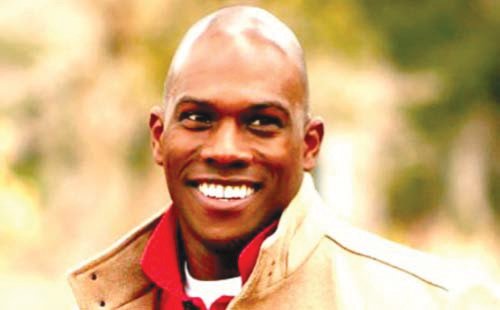 California
Beats By Dre is hiring students, graduates and experienced workers that are interested in working in an environment that combines technology with music. Positions are available within the U.S. in New York, California, and in other countries (such as England, Brazil and South Korea). Formally established in 2008 as the brainchild of artist and producer Dr. Dre and Chairman of Interscope Geffen A&M Records Jimmy Lovine, Beats Electronics (Beats) comprises the Beats by Dr. Dre family of premium consumer headphones, earphones and speakers, as well as patented Beats Audio software technology and streaming music subscription service Beats Music. The company is looking to hire software engineers, electrical engineers, sound engineers, sales managers, digital marketing managers, product managers, executive assistants, instructional designers, and more. They are also hiring interns who have similar skills and experience. For more details and/or to apply, visit: www.findinternships.com/2014/04/beats-by-dre-internships-and-jobs.html
---
Marcus Garvey is alive and well. At least the feature film is. The film which has seen its way through numerous production companies will settle with IDK productions which will produce and submit the film to all the usual suspects of film festivals in the hopes of being acquired by a distributor or studio. Garvey will be played by model and relative new comer to the acting world Kevin Navayne. Navayne is Jamaican and will have to lose those model good looks as he will be required to gain approximately 65lbs while growing a beard and mustache to his usual clean cut face. The film will focus on the rise and fall of the legendary civil rights leader. Pre-production is slated to begin in fall of 2014.
Georgia
Motivator, teacher, and mentor Orrin Checkmate Hudson recently held his annual Spring Break Leadership Chess Camp in Stone Mountain.
The week-long leadership camp used Hudson's signature chess skills and abilities to offer information, insight, and advice on the importance of making every move in life count. Hudson has trained more than 40,000 students and his goal is to reach one million youngsters as he continues to train new teachers/motivators to spread the positive life lessons learned through the game of chess. Hudson is a believer in the 'pay it forward' concept. "I was a young know-it-all teenager in Alabama and I was on the road to certain destruction and possibly even a premature death," he readily admits. "But I had a teacher who saw potential in me, I'm not sure what that was, but he taught me the game of chess." Hudson is quick to say that seemingly simple act saved his life.
Missouri
USA Track & Field (USATF) and The Hershey Company have announced the launch of a national youth activity initiative as part of a new, seven-year partnership that features "Run Jump Throw," an educational and learning program developed by USATF and Hershey. The new program will introduce kids ages 7-12 to the basic skills of running, jumping and throwing through track and field.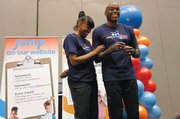 HERSHEY'S Track & Field Games, a youth track and field program launched in the 1970s, will transition to the national Run Jump Throw program in early 2015. Launching in 2015, Run Jump Throw will use a curriculum developed by USATF. Kids around the country will have the opportunity to participate in fun, learning clinic-style events designed to build basic running, jumping and throwing skills and have fun exploring track and field. The program is the key piece of a larger partnership between USATF and Hershey that extends through 2020. Track & Field Hall of Famers Jackie Joyner-Kersee and Carl Lewis joined the organizations in making the announcement Thursday morning at the American Alliance for Health, Physical Education, Recreation and Dance (AAHPERD) National Convention in St. Louis.