Forget wearable tech, embeddable implants are already here
A new generation of embeddable tech implants could soon change the way we live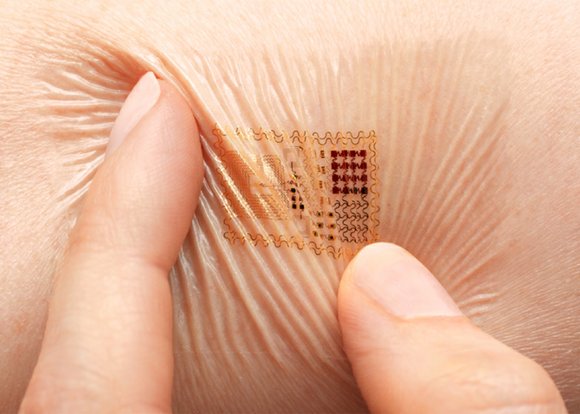 Smartphone mapping features are great for getting directions, until you lose signal. But you could avoid getting lost in the woods with a guiding system embedded in your body.
Electronic engineer and biohacker Brian McEvoy has designed the first internal compass, and will be the first test subject. The 'Southpaw' -- inspired by the North Paw bracelet - works by sealing a miniature compass inside a silicon coat, within a rounded Titanium shell, to be implanted under the skin. An ultra-thin whisker juts out, which is activated when the user faces north, to lightly brush an alert on the underside of the skin.
"For a disc shape, it would be best located near shoulder", says McEvoy, ahead of the procedure. "I don't foresee any safety issues". Materials and shape have been chosen for the body's tolerance of them, but the Minnesota biohacker is working with experts to minimize risk before going under the knife.
Although McEvoy alone will take the implant, Southpaw has been a collaborative project, developed through the leading forum Biohack.me, that draws on the shared knowledge of citizen science labs around the world. For these dedicated blue-sky enthusiasts with stated goals that include eternal life and learning to fly, the paradigm for technology has gone beyond wearable, to implanted.
Magnets and microchips are standard for community members, often for aesthetic or novelty value. But the implants are growing in sophistication to offer practical applications, such as the 'Circadia' micro-computer developed by Biohack.me offshoot company Grindhouse Wetware, which CEO Tim Cannon embedded in his arm last year, and was able to collect and transmit temperature data via Bluetooth.
Another of the forum's stars, Rich Lee has pioneered the use of magnets. With one embedded in each ear he can listen to music through them, via a wire coil he around his neck, that converts sound into electromagnetic fields, creating the first 'internal headphones'.
But his experiments go far beyond sound. "It is a sixth sense", says Lee. "The implants allow me to detect different sensors, so I can 'hear' heat from a distance. I can detect magnetic fields and Wi-Fi signals, so much of the world that I had no awareness of."
There is a practical purpose to Lee's experiments, as he suffers deteriorating eyesight and hopes to improve his orientation through greater sensory awareness, and is learning to navigate through echolocation. But he sees his self-hacking as a voyage of discovery rather than a medical trial.
"It's almost erotic when you feel something totally unexpected when there was no sensation before. You want to enquire and learn more. This is an adventure for me."
Appropriately enough, a priority among Lee's 130 projects are 'adult industry' implants for erogenous zones to maximize pleasure, for which he anticipates major commercial interest. Another device for the nose would aim to control the body temperature, which could increase endurance and physical capacity.
Lee is convinced that improving implants equate to a better body and a better life, and puts no limit on what procedure he would undergo. "If better models come out every 18 months I would buy them. The way people are with cellphones, I feel the same way about implants."