Black children excluded from school more often than White counterparts
A result of zero tolerance, 'willful defiance'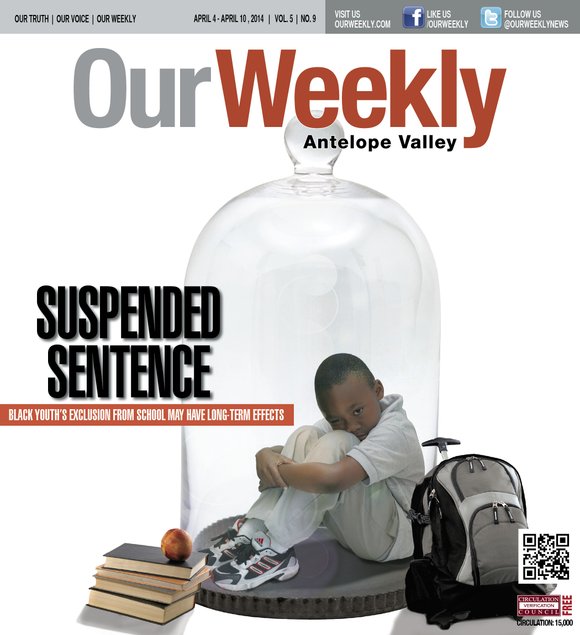 Most boys are marvelous mischief-makers. In between their frequent shenanigans and monkeyshines is the desire to satisfy a curiosity to explore, to make friends and to be included in the learning process. But sometimes a wide-eyed, rambunctious spirit can get them into trouble. The U.S. Department of Education revealed this spring that African American children as young as four years old are three times as likely than their White counterparts to get suspended or expelled from preschool and Kindergarten for violating classroom rules.
The controversy may have started with the 1994 "Gun Free Schools" act that was put into place to make the school day safe by mandating the expulsion of students who bring a firearm to school. Today, state legislators nationwide have enacted "zero tolerance" policies which go beyond federal firearm guidelines. These laws have led to punishment for infractions that were not meant to cause harm, but that fell within the interpretation of a threat. An unintended consequence of zero tolerance is that the school policies that are intended to provide support, end up promoting a social practice that opts out certain students and, by design, leaves them behind.
As the expelled students are cast as deviants, this labeling ultimately impacts their psychological, affective and social development. The tragic school shootings—from Columbine to Sandy Hook—have resulted in government entities acting to calm fears of youth violence and to introduce crackdowns on campus security and student behavior. Therefore, the schools themselves often become a focus of criticism for not recognizing "bad kids" earlier.
Administrators began to send a message that zero tolerance—often used to address behavior that can be classified as "willful deifiance"—would become a top priority.
In 1998 at Tyrone Elementary School in Georgia, the principal there suspended and reported to the police two children who had made a list of people that they wanted to see dead. Two of the names were "Barney" the purple dinosaur and the Spice Girls. A further example of sometimes overly-zealous disciplinary policies occurred in February 2001 when a first-grader at an Arkansas school was suspended for three days for threatening another child by pointing a chicken nugget and uttering "pow, pow, pow."
Absurd instances like these naturally draw media attention, but thousands of similar cases happen daily with anonymity. The Justice Department Institute (JPI) in 2002 found that American students have a one in two million chance of being killed at school, and those odds have not changed in recent years. Despite the safe schools, zero tolerance policies continue to be implemented and broadened to the youngest African American tykes and toddlers.
"The fact that the school-to-prison pipeline appears to start as early as four years old, before Kindgergarten, should horrify us," said U.S. Education Secretary Arne Duncan in response to the March report issued by the Education Department's civil rights arm. "It's stunning. About 7,500 preschoolers are being suspended and expelled every year. We must do better, and we must do better now."
Black children represent about 18 percent of children enrolled in American preschool programs, but almost half of the students were suspended more than once. Six percent of the nation's school districts with preschools reported suspending at least one Black toddler; this was the first time the Department of Education reported data on preschool discipline.