April is Austism Awareness Month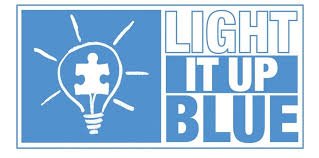 At last week's city council meeting, during a presentation by Councilmember Sandra Johnson, the city of Lancaster announced that it will observe Autism Awareness Month this April.
Throughout the month of April, a number of autism awareness events take place both nationally and globally. One such well-known event is "Light It Up Blue," where iconic landmarks and buildings worldwide are illuminated with blue lighting to raise awareness of autism. Participating "Light It Up Blue" structures have included the Empire State Building, the Sydney Opera House, and St. Sava Temple in Serbia. This year, both the Lancaster Performing Arts Center and the Museum of Art and History (MOAH) in downtown Lancaster will be participating in "Light It Up Blue."
In the Antelope Valley, the sixth annual AV Autism Awareness Walk will be held on Saturday, April 12. Designed to engage the community and to promote awareness of autism spectrum disorders, this event will take place at Lancaster Municipal Stadium (home of the JetHawks), with registration beginning at 9 a.m., the walk beginning at 10 a.m., and an Autism Resource Fair taking place from 10 a.m. to 1 p.m. All proceeds will go towards providing support services for affected families in the Antelope Valley. Visit www.avautismwalk.com for more information.
Those interested in learning more about National Autism Awareness Month may visit www.autism-society.org/about-us/national-autism-awareness-month.