Tammi-Mac: 'Bag Lady'
Hollywood by Choice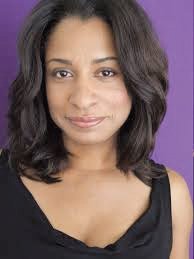 If you're like most people, you come with a lot of baggage; old hurts that won't go away, anger, bitterness and stupidity…and that's just for starters. Actress and radio personality Tammi-Mac is one such person. Yes, she makes you laugh with her quick wit and sassy comebacks, but sister-girl once carried an incredible load of baggage that weighed her down almost to the point of self-destruction. Now she's ready to help you shed your baggage in the only way an incredible talent can; through her own story, Bag Lady.
Tammi-Mac pulls out all the stops in her one- woman show, Bag Lady written by and starring Mac under the direction of Iona Morris, who is well-known for her directorial skills and talent. The first two nights of the play are already sold out at Stage 52 Theatre in Los Angeles for a very good reason; Bag Lady is a play everyone should see because it deals with universal truths experienced by people of all races and cultures.
We know Tammi-Mac as the other half of "Mac and Amiche" on Los Angeles' 102.3 KJLH. The show, by the way, is the No. 1 urban radio show in Los Angeles. Although chosen by station owner Stevie Wonder, Mac didn't let this great honor stop her from pursuing her greatest passion: acting.
Mac is a formally trained actress with a Master of Fine Arts in Theatre. She's paying her dues by appearing in stage plays such as The Piano Lesson by August Wilson, and Don. B. Welch's Idella's Soul Shack. You can also see her on a variety of television commercials, and as a VH1 commentator.
Perhaps where her passion shines greatest is how she shares her dream with others. She is the executive producer of the hugely successful "Mac's Minute Microphone Mixer," an industry showcase that spotlights up and coming actors in Los Angeles.
It isn't any wonder that Tammi-Mac would want to share with others how she shed her baggage once and for all when it comes to anger, love, relationships and more.

Bag Lady came about after Mac and a friend were discussing their past relationships. She says they were actually laughing about them. "We were laughing at the stories, and we were comparing who had the worst man, then all of a sudden we were like, you know that this is not really funny…like what's wrong with us? We keep dealing with these 'jacked-up' men. Why is this a part of our story? From that point on we started analyzing ourselves, and what may have gotten us to the point to where we would let these type of people enter into our lives."
Mac says she has a collection of stories, her own, as well as those of her friends but the stories will come from one voice: hers. "I did that intentionally because what I did realize when my best friend and I were talking was that we all share the same story." She continued, "There is not a woman alive that hasn't had their heart broken, that hasn't been through something in a relationship, that hasn't felt humiliated by someone, or just been treated badly."