Greyhound Package Express announces partnership with United We Ship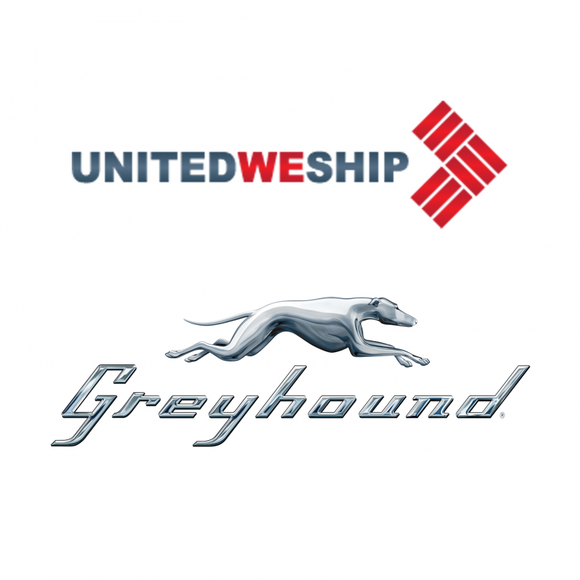 Greyhound Package Express (GPX), Greyhound's expedited shipping service, recently announced its new partnership with United We Ship LLC, a Los Angeles-based, single-source shipping and logistics provider. Through this partnership, customers can schedule and track shipments directly from the company's website and receive same-day courier service in numerous locations throughout Southern California, all while saving an average of 70 percent over other major shippers.
The timing of GPX's partnership with the Black-owned company, United We Ship, is even more meaningful as it came during Black History Month, a time Greyhound reveres as an opportunity to honor African Americans who have helped shape the country into what it is today. Greyhound has been America's bus company for a century, and during that time it has been a primary influence in Black history. Most notably, the company helped transport a group of civil rights leaders, known as the "Freedom Riders," to the Deep South to protest state-sponsored segregation in intercity bus terminals.
"We're pleased to work with United We Ship to offer customers a convenient, hassle-free option to ship packages at affordable rates," said Dave Phillips, vice president, GPX. "We applaud the company for providing an excellent shipping solution with overnight delivery and same day door-to-door courier service for Southern California customers."

James Smith, president of United We Ship and former postmaster of the U.S. Postal Service of Los Angeles County, believes this partnership is a huge milestone for the company.
"I feel honored to have this opportunity to work with Greyhound Package Express," said Smith. "It's a privilege to be a Black-owned, minority certified business serving our customers' logistics and shipping needs, while providing excellent employment opportunities to the community."
For additional information on GPX visit the website at www.shipgreyhound.com.
To learn more about United We Ship visit www.unitedweship.com or call (877) 229-0577.