Across Black America™
African American news for the week of April 3, 2014.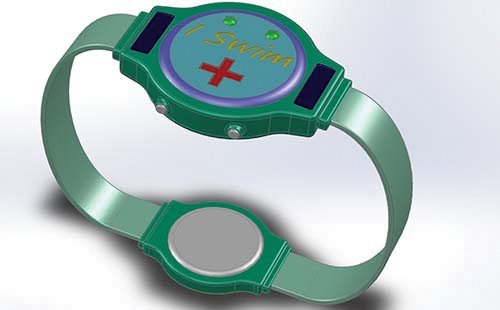 California
With drowning being the second highest cause of accidental death among African American children, finally something is being done to remedy the problem. After a fatal accident at a children's pool party at his home, George McKinney went on a mission to prevent similar incidents from occurring with his creation of the Alfred Jones Anti-Distress Device (AJADD), named for the young victim. The device, which would be worn like a watch, would add a layer of protection by allowing a swimmer to send and receive signals to a lifeguard, or a caretaker, on land, or on by ship. So, if a swimmer was in distress, they would be able to transmit vitality information, or other needed information to a lifeguard, or caretaker. The beauty of this system would be that it allows the lifeguard or caretaker to monitor the activities of several swimmers in real-time, at the same time. McKinney is currently looking for investors to help complete his first prototype.
Florida
Florida Memorial University (FMU) received an unexpected surprise by International soccer star, David Beckham. Beckham was greeted by university president, Dr. Roslyn Artis, and the two discussed South Florida and Beckham's upcoming plans to bring MLS soccer to the community. Following their meeting, Beckham and Artis surprised the FMU soccer team during an afternoon scrimmage. "I was thrilled to see him in person and here at FMU," exclaimed soccer player Francisco Allegro. "It is good for the university and I hope his goodwill efforts helps both our university and community," shared Head Men's and Women's Soccer Coach, Fernando Valenzuela.
---
The Miami Heat and BankUnited are offering $25,000 in scholarship funds to high school seniors attending Miami-Dade, Broward, Monroe or Palm Beach schools. Scholarship applications are available each school year and recipients are awarded in May. Students with financial needs are given priority. This will be the 18th year that the Miami Heat has offered scholarships. Scholarships are awarded based on academic performance and outstanding community service. Applicants will also be required to submit a 500-word essay. This year's application deadline is Saturday, April 5. For more details and/or to apply, visit: www.scholarshipsonline.org /2013/02 /miami-heat-scholarships.html
Illinois
After starting out with fairly poor ratings The Oprah Winfrey Network (OWN), scored its most-watched quarter in network history, averaging 508,000 total viewers and delivering double-digit growth across all demographics versus the previous quarter, making it the fastest-growing cable network for women 25-54. Additionally, quarter one marked the network's highest quarterly rank in women 25-54 among all ad-supported cable networks and No. 4 for African American women ages 25 to 54. OWN was the number-one cable network on Tuesday and Wednesday nights for African American women in quarter one of 2014. The Oprah Winfrey Network debuted January 1, 2011 and is available in 85 million homes.
New York
Seventeen-year old Kwasi Enin has been accepted to all eight Ivy League universities, something that rarely happens. Enin is an aspiring physician, but doesn't know yet which school he wants to attend. He did say, however, that Princeton has offered him the most generous aid package. He says he got the idea to apply to all eight in 10th or 11th grade when he realized that each school has it's "own sense of school spirit" and other factors that he liked. Nancy Winkler, his guidance counselor, comments, "In 29 years as a counselor, I've never seen anything like this. It's a big deal when we have students apply to one or two Ivies. To get into one or two is huge. It was extraordinary." Enin is in the top 2 percent of his class and he scored 2,250 out of 2,400 points on his SAT putting him in the 99th percentile for African American students. He is a talented musician who plays the violin, and also volunteers at Stony Brook University Hospital's radiology department. Enin's parents emigrated to New York from Ghana in the 1980's, making him a first-generation American; all factors that likely contributed to his impressive list of acceptances.