Aaron Hernandez fiancee, cousin, associate indicted
Hernandez is charged in the death of Odin Lloyd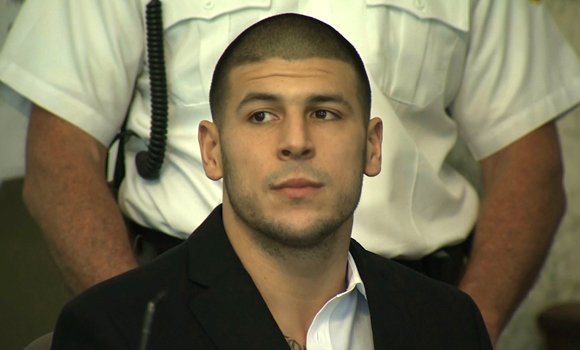 "My client will enter a not guilty plea" at an upcoming arraignment, Connors told CNN on Friday. The attorney said he will ask for a low bail because Ortiz has "limited means" to post it.
Sources tell CNN that Ortiz is cooperating with authorities.
At the Thursday hearing, a judge refused to reduce Wallace's $500,000 bail, despite attorney David Meier's insistence that his client has "every intention" and "every incentive to appear at every court hearing."
In court, the district attorney's office also disclosed that Hernandez allegedly made several phone calls to Wallace after Lloyd's body was discovered.
"Mr. Hernandez ... immediately makes cell phone telephone calls to Mr. Wallace upon police arriving at his house," Assistant District Attorney Patrick Bomberg told the judge.
Hernandez was not arrested until 10 days after the slaying.
Wallace turned himself in to police in Miramar, Florida, at his family's home more than a week later after taking a bus to Florida from Georgia. Wallace also has pleaded not guilty to being an accessory after the fact to murder.
During Thursday's bail hearing, prosecutors told a judge that Singleton drove Wallace to Georgia and, when her car broke down, bought him a bus ticket to go the rest of the way.
CNNs Lawrence Crook III contributed to this report.
Susan Candiotti | CNN